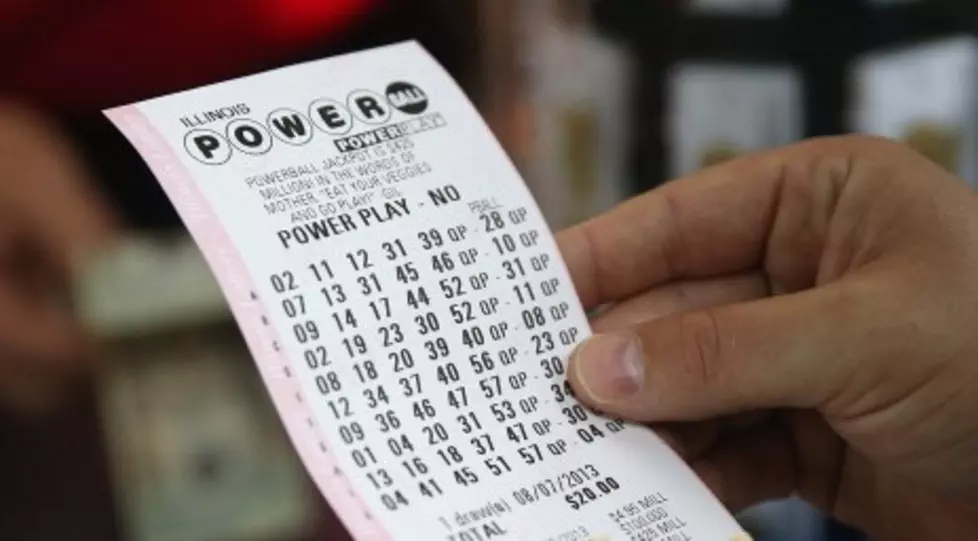 Time Is Running Out For Illinois' Power Ball Winner From Last Year
Getty Images
Believe it or not the $1 million Illinois Power Ball Jack Pot from January 2017 is still yet to be claimed.
Time is running out for the winner to step forward with the winning ticket.
WREX shares that the $1 million Power Ball prize from the lottery drawing on January 28th 2017 has still yet to be claimed.
The winning ticket was sold at "Stone Park Drugs and Liquors in Stone Park, IL"  and "it matched all five winning numbers - 12, 20, 39, 49, and 69."
The Illinois lottery is urging all players to check old tickets because the deadline to claim that $1 million prize is coming soon.
According to the lottery rules winners have one year from the date of the winning drawing to step forward and claim their winnings.
Can you imagine not claiming this prize?
I mean come on it's $1 million! How could you not be checking your tickets? Especially now, knowing where the winning ticket was purchased from.
It would be just my luck that I lost the ticket and then would find the day after the expiration date to claim the money.
I really hope the person who has the winning ticket claims this prize. It really would be a shame if they don't. they'll for sure be kicking themselves if they don't.
I hope for this unknown winners sake that the reason they haven't claimed the prize isn't because of death, ill health or other drastic life issues.
Check your tickets people.
Those winning numbers again are: 12, 20, 39, 49, 69.
More From Rockford's New Country Q98.5