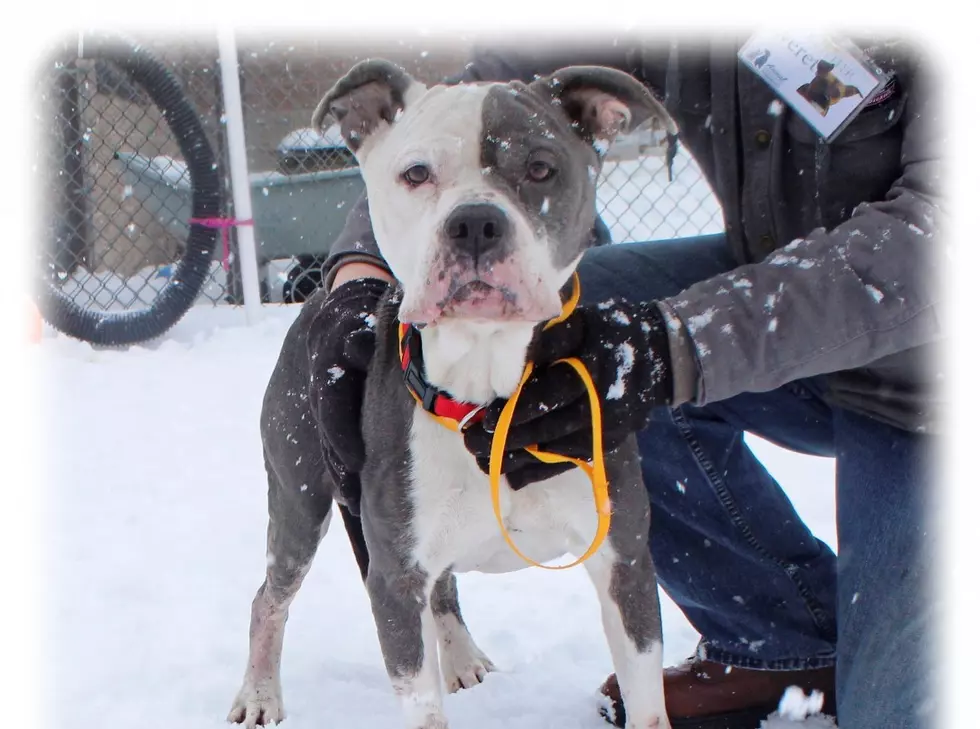 This Blu Is Guaranteed to Take Away All Your Winter Blues
Winnebago County Animal Services
When February rolls around everyone seems to be looking for their next true love, OR a way to escape the winter blues. How's about I provide you with the perfect solution to both of those problems? Meet Blu, a 9-year-old dog available for adoption now at Winnebago County Animal Services.
Before I make you fall in love with Blu, I must tell you he does require some extra care. It sounds like he's had a rough journey so far in life, so he needs a special family with extra patience and love to give when he first enters your home.
Here's what Amber Pinnon, Volunteer & Adoption Program Coordinator at Winnebago County Animal Services, had to say about Blu;
Blu came into WCAS in need of some TLC. He was able to gain weight and is now thriving! Blu is full of life and ready for all the attention you can spare! Although he is adjusting well and his health is improving every day, Blu will need a little extra tender loving care. He is still a little underweight and has a skin condition that will need to be followed up with a vet. We would love Blu to find a forever home that will help him grow into the beautiful, healthy, and happy dog we know he is.
Blu's medical needs may be temporary, but the love he deserves, and is prepared to give, is permanent. Please adopt Blu today by filling out an adoption application at wcasrock.org.
Catch Lil Zim on 'Q98.5 Mornings with Lil Zim & JB' on Q98.5 from 6:00 a.m. to 10 a.m. Follow her on Twitter, Instagram, and  Facebook
KEEP LOOKING: See What 50 of America's Most 'Pupular' Dog Breeds Look Like as Puppies
More From Rockford's New Country Q98.5