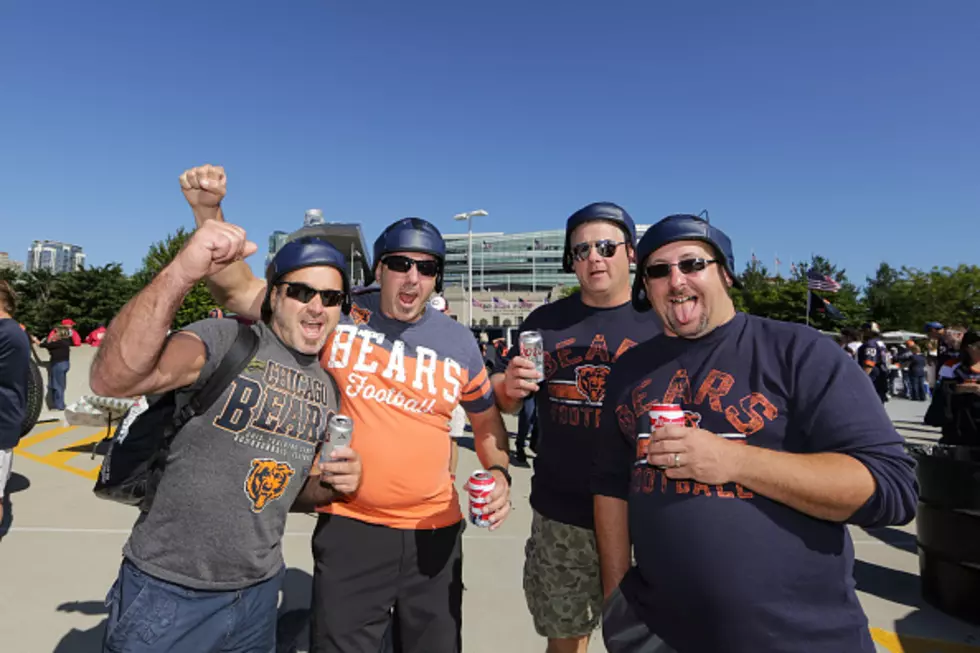 There Might Be No Booze At Bears Or Packers Games This Year
Kena Krutsinger, Getty Images
If there's going to be Chicago Bears or Green Bay Packers football games in 2020, there's a chance it will be without the booze.
I could see alcohol being banned at games for the year. (Meaning, theoretically, fewer trips to crowded restrooms through crowded concourses by patrons.)
How are we supposed to stomach another blah season from the Bears without the aid of a frosty cold beverage? It's half the appeal, right? Go to a Bears game, pay an astronomical amount for tickets, parking, and drinks in order to watch a mediocre bunch. Take the alcohol away and you have a reason to remain socially distant from the team and Soldier Field.
Either way, it's preliminary and purely speculation from Peter King. Nothing has been said definitely regarding booze at NFL games this year.
At this point, NFL fans are just hoping for a season, and we'll be happy even if it includes another mundane Bears team.
If football gets canceled for 2020, every fan will need one.
Enter your number to get our free mobile app
Sweet Lenny is the brand manager of 97ZOK, Q98.5, and Operations Manager for Townsquare Media Rockford. Catch him afternoons 3 to 7 on 97ZOK. Follow him on Twitter, Instagram, and like his page on Facebook.
TACKLE THESE: Check Out the Best Uniforms In Each NFL Team's History
More From Rockford's New Country Q98.5