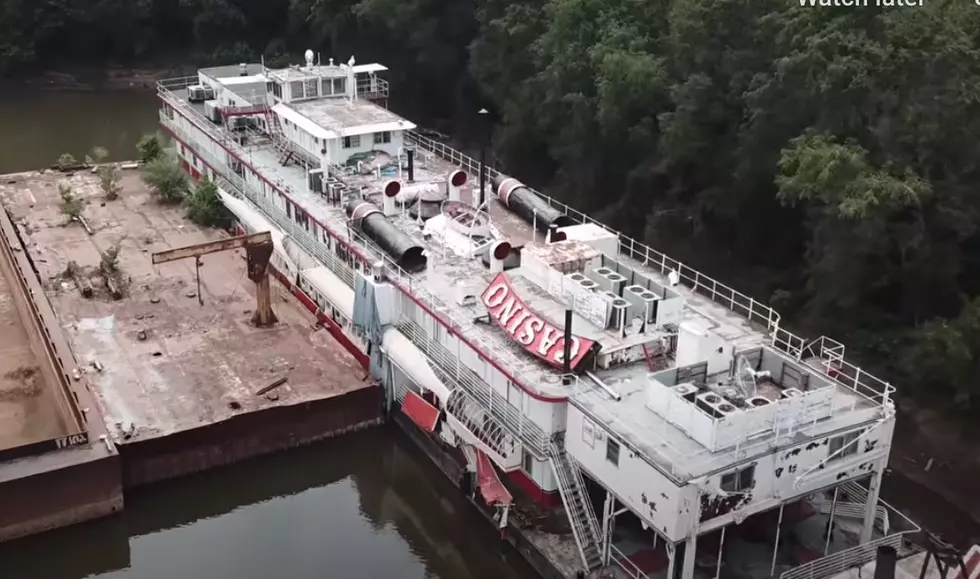 Take A Look Inside An Abandoned Casino Boat In Rock Island
Urbex and Chill via YouTube
I have no idea why abandoned buildings are so intriguing but they are.
Less than two hours from us in Rockford, Rock Island used to be home to Jumer's Riverboat Casino. I remember the commercials on TV, it seemed like they were on all the time.
Urban explorer group, Urbex, and Chill got on to the boat and took some stunning video and I was just blown away.
From the grand staircase, to where the slot machines used to be, it was just so cool to look at. They even found a poker chip that was left behind.
The brave explorers also videoed the outside of the boat, while walking on some dangerous-looking floorboards and proceeded to check out a bunch of offices.
I've never understood why companies would leave behind computers, phones, and other electronics when closing up shop, but they do, and the folks at Jumer's did the same.
Did you ever make the trip to Rock Island for a night on the Jumer's Riverboat Casino? What was your experience like? Tell us!
Enter your number to get our free mobile app
Sweet Lenny is the brand manager of 97ZOK, Q98.5, and Operations Manager for Townsquare Media Rockford. Catch him afternoons 3 to 7 on 97ZOK. Follow him on Twitter, Instagram, and like his page on Facebook.
Celebs Share Their Personal Paranormal Stories
More From Rockford's New Country Q98.5