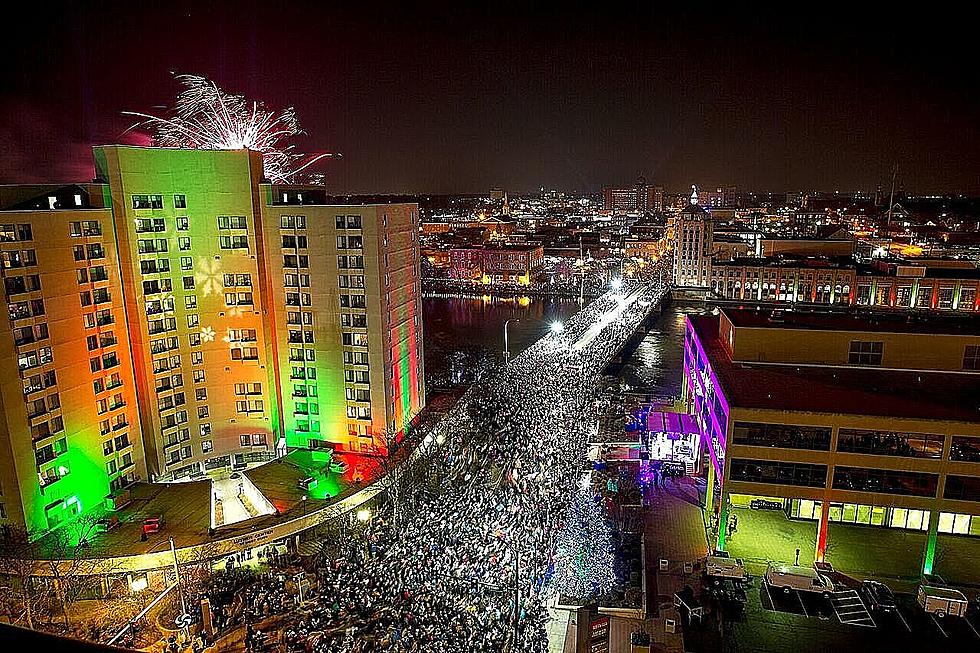 Stroll On State Celebrates 7 Years with 7 New Features
Stroll On State
Stroll On State announced seven new additions, including extended hours.
Stroll On State is rapidly approaching, where did the year go? But really, in all awesome seriousness, the festival is adding seven new features to Rockford's biggest annual event. Expanded hours, more shopping, and added attractions will make the already big festival even bigger.
Stroll on State, November 30 from 2pm-9pm in downtown Rockford, is adding more jolly in 2019. Our friends at MyStateline.com highlighted some of these new features, which include an added third performance stage (the Sleigh Bell stage), a new interactive kids' area with live reindeer (Strollville), the expansion of Frosty's Merry Market, and live performances of "A Christmas Story" and "Newsies."
2019 ATTRACTIONS

Strollville (interactive Elf Experience)
Frosty's Merry Market (food, beverages & shopping)
Rockford's River Lights, Dancin' in the Street - sponsored by Plumbers & Pipefitters Local 23
SantaLand (indoor and outdoor locations) - produced by CityFirst Church
Once Upon a Dream Performances
Horse & Wagon Rides (2 locations)
Rudolph's Reindeer Village - sponsored by Mercyhealth
Hot Chocolate Express (2 locations) hosted by Rockford Marlins Swim Team and 815 After Hours Rotary
Indoor Ice Skating - sponsored by the Rockford Park District
Grinch's MovieLand - sponsored by Xfinity
Stroll Special Moments Photo Keepsake - sponsored by ComEd
Letters to Santa - sponsored by FurstStaffing/FurstProfessionals
Adult Beverage Stations & St. Nick's Cafe (4 locations) - sponsored by LaMonica Beverages
S'Mores (3 locations)
Stroll on State Merchandise Sales (2 locations)

2019 EVENTS

2 p.m. - Stroll on State's Merry & Bright Holiday Parade (sponsored by The Power Connection - IBEW 364 & NECA)
4 - 9 p.m. - Randy Finch Ice Brigades live ice sculpting (sponsored by OSF HealthCare)
5:30 p.m., 6:30 p.m. & 7:30 p.m. - Fire & Ice displays (2 locations) (sponsored by OSF HealthCare)
5:45 p.m. - City of Rockford Christmas Tree Lighting Ceremony (sponsored by Northwestern Illinois Building Trades)
6:15 p.m. - Sky Lights Fireworks Show (sponsored by Pierce Distribution)
---
More From Rockford's New Country Q98.5