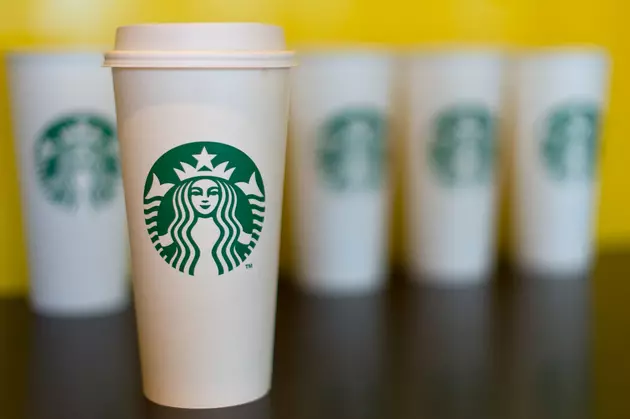 Starbucks is Bringing on the Heat with this Spicy Fall Drink
Ben Pruchnie;Getty Images
Just when you thought nothing could be better than Starbucks Pumpkin Spice Latte. Well it can. The coffee company is bringing on the heat with a new fall drink.
Yep move over PSL for your spicy chocolate rival.
Starting this Tuesday, September 6th, you can treat your taste buds to the Starbucks Chile Mocha.
Yep, you read that right. That's chile, as in the spicy peppers, with mocha.
Refinery29 just broke the spicy news that this new fall drink will be added to menu as what they're calling the "heat-forward flavor" for fall.
The Chile Mocha is "crafted with milk that has been steamed with cocoa, a mix of cayenne and ancho chile pepper spices, all atop the Starbucks' classic espresso blend. The drink is then topped off with whipped cream and a sprinkling of extra ancho and cayenne chile pepper, paprika, salt, cinnamon, and sugar."
Oh, and by the way, if the heat seems to be too much you can order it over ice as a Frappe.
It makes me wonder is this the new Pumpkin Spice Latte? Hmm????
Speaking of which you can win yourself a $100 gift card to Starbucks and drink all the Chile Mocha's (with or without ice) or Pumpkin Spice Lattes that you want on us. Just sign up below!