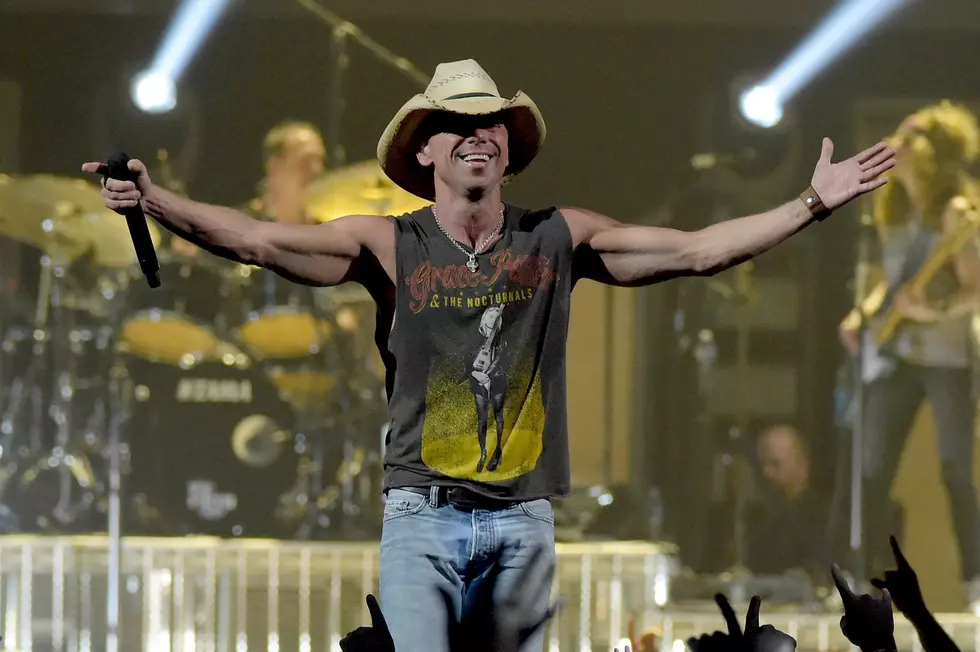 Save Your Tickets, Kenny Chesney's 2020 Tour Postponed Yet Again
Rick Diamond, Getty Images
In September 2019, Kenny Chesney's next tour, Chillaxification Tour 2020, was announced and included stops in Chicago and Milwaukee. Little did we know exactly 6 months to the day of that announcement Illinois would "shut down" to "bend the curve." Thus, Kenny Chesney's team announcing his 2020 tour would be postponed and rescheduled to start in May 2020. Fast forward a year, a few months before the tour would begin, and there's been another postponement.
Kenny Chesney's team sent out a press release to the media (again) to let his fans know of the changes. The major change is the dates, which Kenny Chesney did not take lightly.
While many possibilities were weighed, with the varying local statutes and practices and social distancing, touring in 2021 would mean that a good percentage of people would not be able to come to the show. Rather than disappoint any of the fans, especially with safety precautions varying from city-to-city, he has decided to move his tour to 2022.
Although many members of No Shoes Nation are disappointed yet again, the reasoning makes total sense. It reveals the kind of performer Kenny Chesney is. It would be easy for Kenny to opt to lessen the crowd size in a stadium or arena. It would create more demand and make it easier to sell out the show. (Not that he has a problem doing that.) The point is, it is easy to argue this is a selfless move. Beyond that, the fans all the fans and workers of the event itself were weighed too.
One thing that is different with this announcement versus prior is Milwaukee is not including on the list of tour dates. The dates released as of this article are only for stadium shows. This does not necessarily mean Kenny Chesney won't be stopping in Milwaukee in 2022. This leads to the most important piece of information for Kenny fans, do not throw away your tickets to any of his Chillaxification 2020 tour stops.
ALL of the stadiums on the 2021 itinerary will still host Chesney's 2022 tour. It will be a completely new show with a new name, new line-up, lots of new music and plenty of the songs people come to hear. The details are being finalized now, however fans can expect details very shortly.

ALL current tickets will be honored for the rescheduled show date. If you love your seat, do nothing. You're all set. Beginning today, March 22, patrons unable to attend the rescheduled shows may request a refund at the original point of purchase.
More cities and dates for Kenny Chesney's 2022 are yet to be announced.
See the Quickest Country Music Marriages:
JB Love is ½ of  Q98.5's Lil Zim & JB In The Morning, weekday mornings from 5:00 a.m. to 10 a.m. Follow him on Twitter, Instagram, and TikTok.
More From Rockford's New Country Q98.5