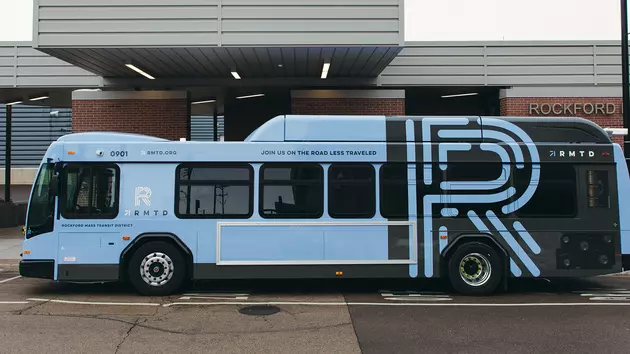 Rockford Mass Transit Will Resume Regular Bus Schedule
Credit WTVO
When COVID-19 really started to ramp up months back, a lot of businesses changed the way they operated. One of those businesses was Rockford Mass Transit. They announced Monday they will resume operation of its regular service schedule on Monday, August 3rd.
Fare collection will resume on Monday, August 10th. Rockford Mass Transit has 19 routes serving Rockford, Loves Park, Machesney Park and Belvidere. Their weekday routes are starting to transition back to how they ran before COVID-19, and Saturday routes will also return to the pre-COVID-19 service levels and Sunday service continues to remain unchanged.
But safety guidelines are still very much in place. WTVO details -
Wearing a mask or facial covering will continue to be a requirement to use RMTD services
until further notice. To help ensure social distancing on buses, a limit of between 28 and 32 passengers, depending on the size of the bus, will be allowed on-board.
You can find all RMTD details here.
KEEP READING: See the richest person in every state
More From Rockford's New Country Q98.5