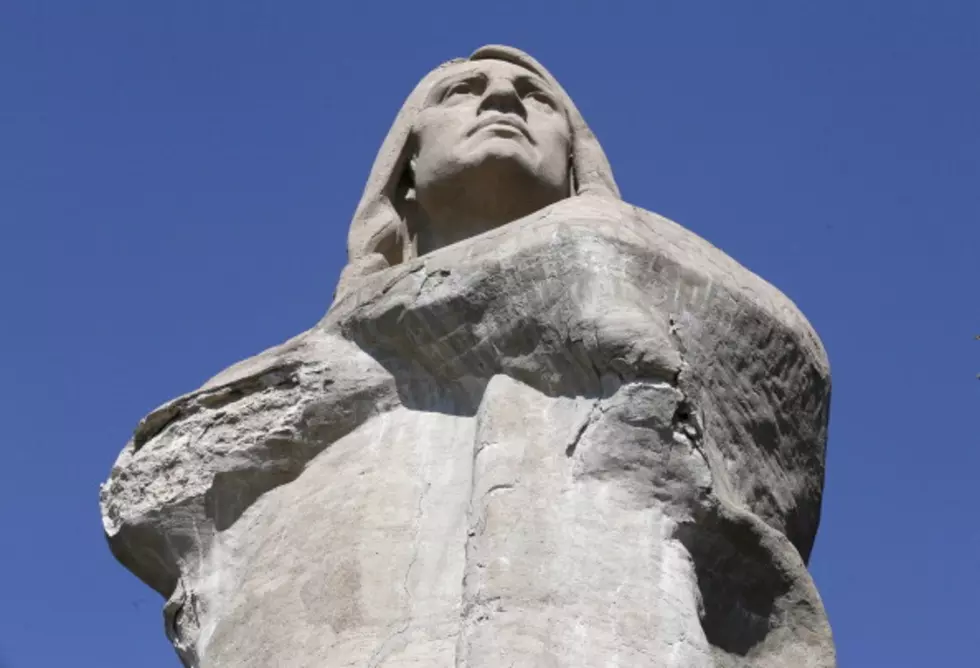 Repairs To Blackhawk Statue Are About To Begin
Tribune News Service, Getty Images
The Eternal Indian Statue, also known as Chief Blackhawk, has spent the last five years under wraps awaiting restoration.
That all changed last Monday when workers at Lowden State Park in Oregon began putting up scaffolding around the 48-foot-tall statue in preparation for the repairs.
My grandfather was 8 years old when sculptor Lorado Taft created the Eternal Indian statue, which is also known as the Rock River Colossus, as a tribute to Native Americans. It was dedicated in 1911 and was listed on the National Register of Historic Places in 2009.
My grandfather remembered his father being so interested in the project that they took the day off from farming near Byron and rode horseback up onto the bluffs overlooking the Rock River to watch the concrete that would form the statue being poured.
Quality Restorations Inc., of Wood Dale, was scheduled to begin the repair work last spring , but cold, wet weather thwarted that work, Sauk Valley Media reported.

The Black Restoration team, an extension of Oregon Together, worked to raise money to repair cracks and other damage to the monument's surface. They also partnered on the project with the Illinois Department of Natural Resources and the Illinois Conservation Foundation.

State budget troubles delayed a promised $350,000 matching state grant for the repairs, but that funding was finally secured over a year ago. The Black Restoration team obtained another $225,000 needed for the project.

 
More From Rockford's New Country Q98.5