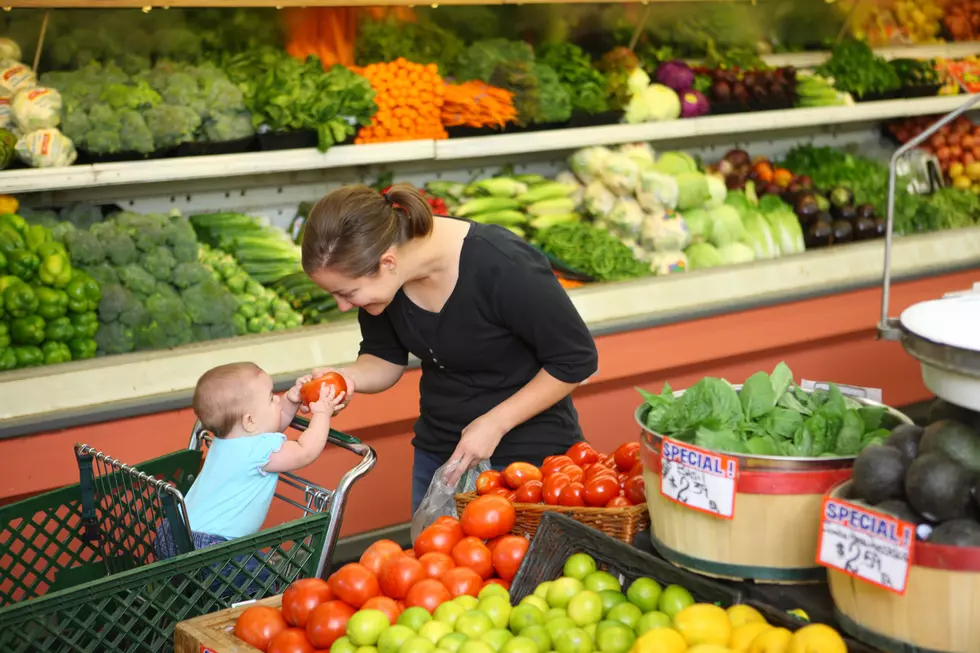 OMG! There's A Way To Eat Well AND Save Money At The Same Time
Thinkstock
If you struggle with leaving the store with bags full of sweets and junk, cut out these aisles and do this instead.
While searching for ways to eat healthily and save money (#byebyedadbobhellosavings) I found one basic idea shared by several "experts." A lot of health gurus recommend shopping the perimeter of the grocery store and skipping aisles.
It seems too easy and too good to be true, but it makes sense. After thinking about this a little more my only pessimistic thought was, "what about the bakery section?" Then I came across this from maxfitnessftw.com,
If you keep following the outer circle of the store, you'll likely run into a bakery. Steer away from the packaged goods and look instead for the dark, crusty, fresh bread, labeled "whole grain" or "whole wheat" and made without high fructose corn syrup.
This is a great idea and all. but how does someone shop the perimeter of the store with Walmart's grocery app? Asking for a friend.
---
More From Rockford's New Country Q98.5