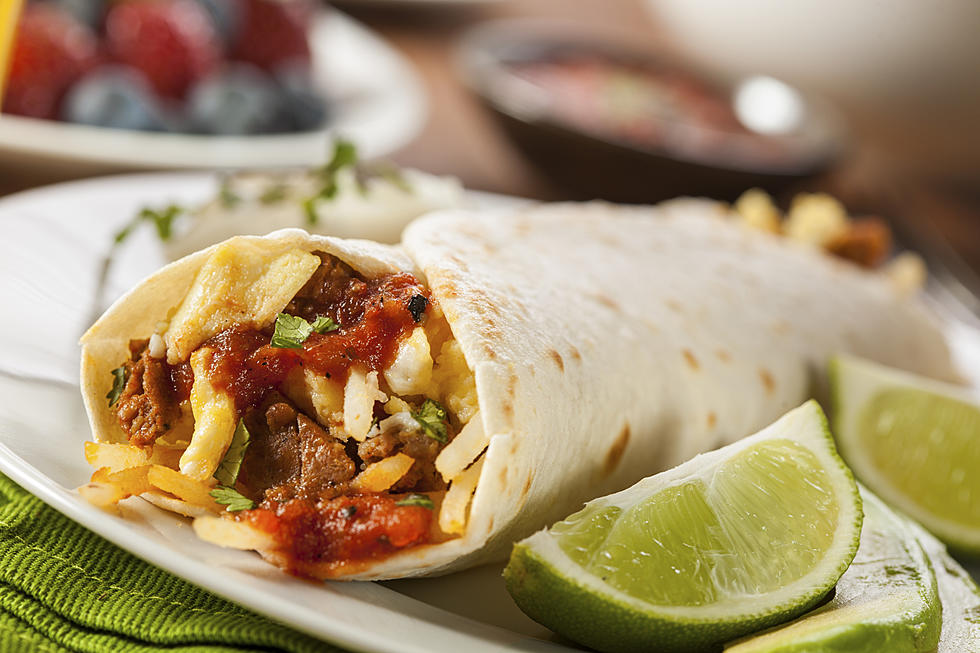 Move Over Burgers, Illinois Can Claim They're The Home Of The Best Burritos
ThinkStock
Move Best Burgers in Illinois.
You've got some competition.
As now, Illinois can claim they're the home of the best burritos too.
NBC Chicago shares that the Daily Mail ranked 5 burrito spots in Illinois (out of 50) as being the best in the nation.
And here's a kicker, the burritos aren't all in Chicago either.
I know that's a shocker isn't it?
"The top 50 ranking - based on criteria that included, fresh ingredients, meat and add-on options, customizability, and critic reviews – included three Chicago locations, one suburban eatery and a central Illinois restaurant."
So where can we find these tasty stuffed to the gills tortillas?
Asada burrito at Maize Mexican Grill in Champaign, which was listed at #11. 
Carne Asada burrito at L'Patron in Chicago. Came in at #12.
The Super Lomo burrito at La Pasadita in Chicago came in at # 32.
Steak burrito at El Burrito Mexicano in Lisle at # 42.
Chorizo burrito at Irazu in Chicago, which made the cut at #45.
To see the complete list of the Best Burritos in America, click here.
More From Rockford's New Country Q98.5