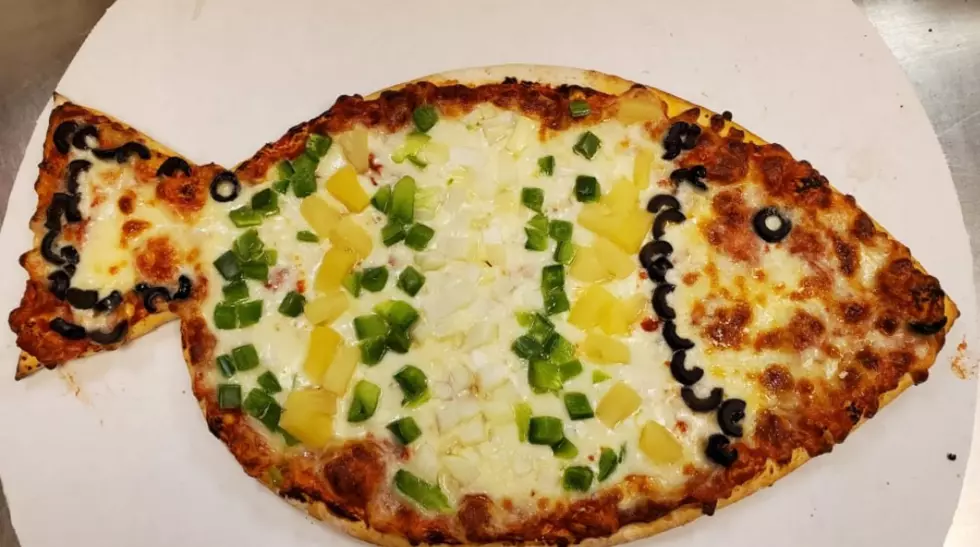 Milwaukee Pizza Joint Selling A Fish-Shaped 'Lenten Pizza'
Di Stefano's Pizza Place via Facebook
A Milwaukee pizza joint created a pizza catering to customers who are observing Lent.
At Di Stefano's Pizza Palace, 4630 W. Forest Home Avenue in Milwaukee, they are offering a fish-shaped pizza along with free order of garlic bread.
Topped with onions, green peppers, pineapple, and black olives, this meatless pizza also comes with an order of garlic bread.
How do you cut a fish-shaped pizza? Do you start with the tail?
You have a few weeks to figure it out. The meatless, fish-shaped pizza is available at Di Stefano's only Friday through Lent.
Enter your number to get our mobile branded app
More From Rockford's New Country Q98.5