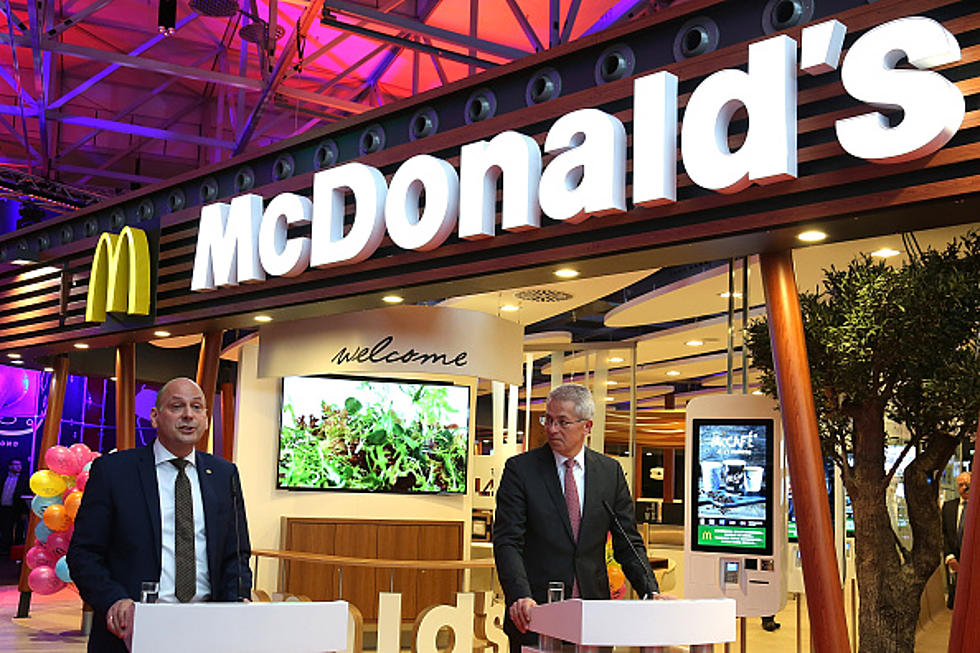 Midway Airport Dumping McDonald's and 20 Other Low Cost Restaurants
Hannelore Foerste / Getty Images
Low cost food options at Illinois second busiest airport will soon disappear.
For people who choose to fly out of Chicago's Midway to save money on airfare and parking, will have to pay more for food at Chicago's south side airport starting next week.
McDonald's and 20 other restaurants are being given the boot as part of Midway's $75 million renovation of the concession area. The Chicago Tribune is reporting that the changeover is part of Chicago mayor Rahm Emanuel's Midway modernization program he announced in 2015.
Barista
Ben & Jerry's
​Eat and Drink
Get Snacked
Halsted Street Tap
Hudson News Euro Cafe
Illinois Bar and Grill ​
King Wah Express
Lalo's Mexican Restaurant
​​Landings
​​Let Them Eat Cake
​​Let Them Eat Cake II
​​Luigi Stefani Pizzeria
Manny's Deli
​Manny's Express
​McDonalds
Miller's Pub
​Oak Street Beach Cafe
Pegasus on the Fly
Potbelly Sandwich Works
​Red Mango
Sprigs
Taylor Street Market
Tuscany Café
The Chicago tribune reports that among the 19 newer, more upscale restaurants that will open will include:
True Burger
Windy City Tap
Pizza Vino
Tabo Sushi
Home Run Inn
Four restaurants from the old guard will remain, they include:
​Reilly's Daughter Pub
Gold Coast Dogs
Pegasus
Nuts on Clark.
Don't get me wrong, all these restaurants sound tasty, but you will have to shell out a little more and allow yourself some extra time to dine.
More From Rockford's New Country Q98.5