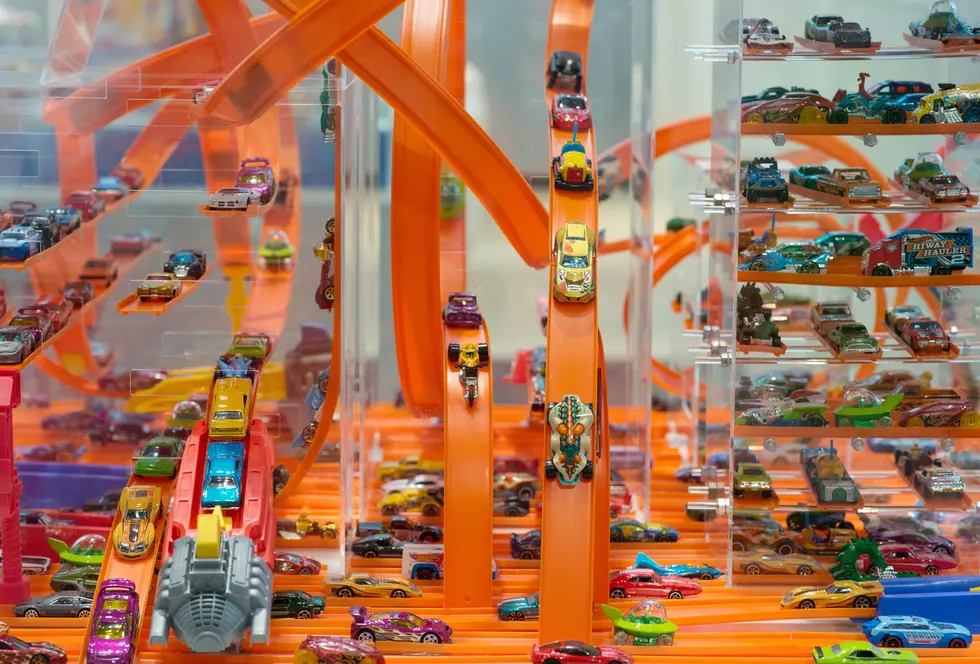 Hot Wheels Exhibit Coming To Discovery Center In Rockford
Getty Images
To me, there's was nothing more awesome than staring at all of the cool Hot Wheels cars when I was a little kid.
I'd line 'em, flip 'em over, read the names, and sometimes, I would race them on those bright orange tracks.
I've put them all away now, but as a Dad when my first child showed an interest in Hot Wheels I couldn't help myself but to try and get him as many new cool and exotic cars I could find.
So when I saw that the Discovery Center, 711 North Main Street, unveiled a brand new temporary exhibit centered around Hot Wheels, I was obviously stoked.
Kicking off this Sunday, January 24, and running through May 16, Hot Wheels: Race to Win makes a pit stop at Discovery Center.
Be part of a dynamic race team working together to build and test the fastest (and safest) speed machines on the planet, using Hot Wheels die-cast cars to experiment and play. This behind-the-scenes look at the thrilling world of racing investigates the scientific process for designing super-fast cars and helps families who have the need for speed understand how it is achieved.
That's not all though. Discovery Center is also offering a Pit Stop Challenge for kids along with their families to try and change tires and refuel all against the clock. There are also tons of other interactive parts of the exhibit, including a six-lane speed track and other things to get you and your young ones a Hot Wheels fix.
Before you go to the Discovery Center for the Hot Wheels exhibit you have to register online. Tickets are $11 and kids 1 and younger are free.
Enter your number to get our free mobile app
5094 Severson Road, Rockford's Most Expensive Home For Sale
Sweet Lenny is the brand manager of 97ZOK, Q98.5, and Operations Manager for Townsquare Media Rockford. Catch him afternoons 3 to 7 on 97ZOK. Follow him on Twitter, Instagram, and like his page on Facebook.
More From Rockford's New Country Q98.5