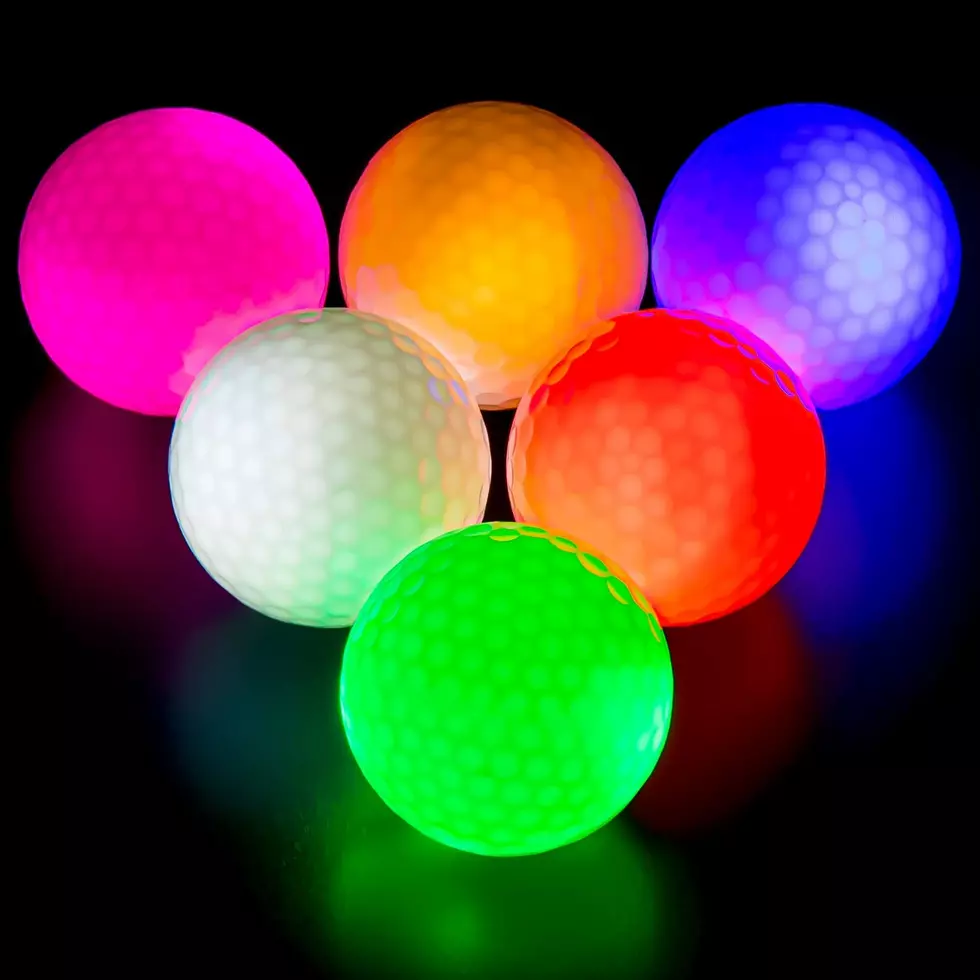 Don't Miss This Unique Glow Golfing Experience Happening in Illinois This Month
THIODOON Store via Amazon.com
Golfing is a favorite pastime for many Rockfordians, but it is actually something I have never done before, which I know is ridiculous.
I went to a driving range once up in Wisconsin by my family's cabin, and we'll just say the experience did not end well, but that was many years ago. Now that I'm an adult, it's well past time for me to take a swing at it again, but honestly, sweating through a hot summer day on a golf course is just not up my alley. Mini putting or glow golfing at night? Now that's a different story.
What Is Glow Golf?
If you're wondering what exactly Glow Golf is all about, just imagine mini-putting in the dark with glow-in-the-dark balls and obstacles. Doesn't that sound like a fun, interesting twist to your traditional golf game? Not to mention, it's a great way to beat the summer heat of golfing during the day!
Rockford Park District's Glow Golf Event at Aldeen Practice Centre
Need something fun to do with the entire family before school is back in session? Make plans to go to the Rockford Park District's Glow Golf event on Saturday, August 12, 2022!
My daughters love to mini-putt, and they especially love the glowing, indoor mini-putt courses at Tilted 10 in the CherryVale Mall, so I know they will LOVE this cool glow golf experience at the Aldeen Golf Centre too!
Here's everything you need to know about the Glow Golf event:
When: Saturday, August 12, 2022, from 9 to 10 p.m.
Where: Aldeen Golf Centre at 1902 Reid Farm Rd. in Rockford
Cost: $15 per person, and all ages are welcome!
What It Includes: glow mini-putt, glow chipping corn hole, long drive glow competition, and more glowing fun! Food will be available for purchase there too.
How to Register: Registration must be completed in advance and by August 11, 2022, by clicking here.
LOOK: The best minigolf in every state
Using 2022 data from
Tripadvisor
,
Stacker
compiled a list of the highest-rated minigolf courses in all 50 states including Washington D.C.
KEEP READING: 50 activities to keep kids busy this summer
More From Rockford's New Country Q98.5