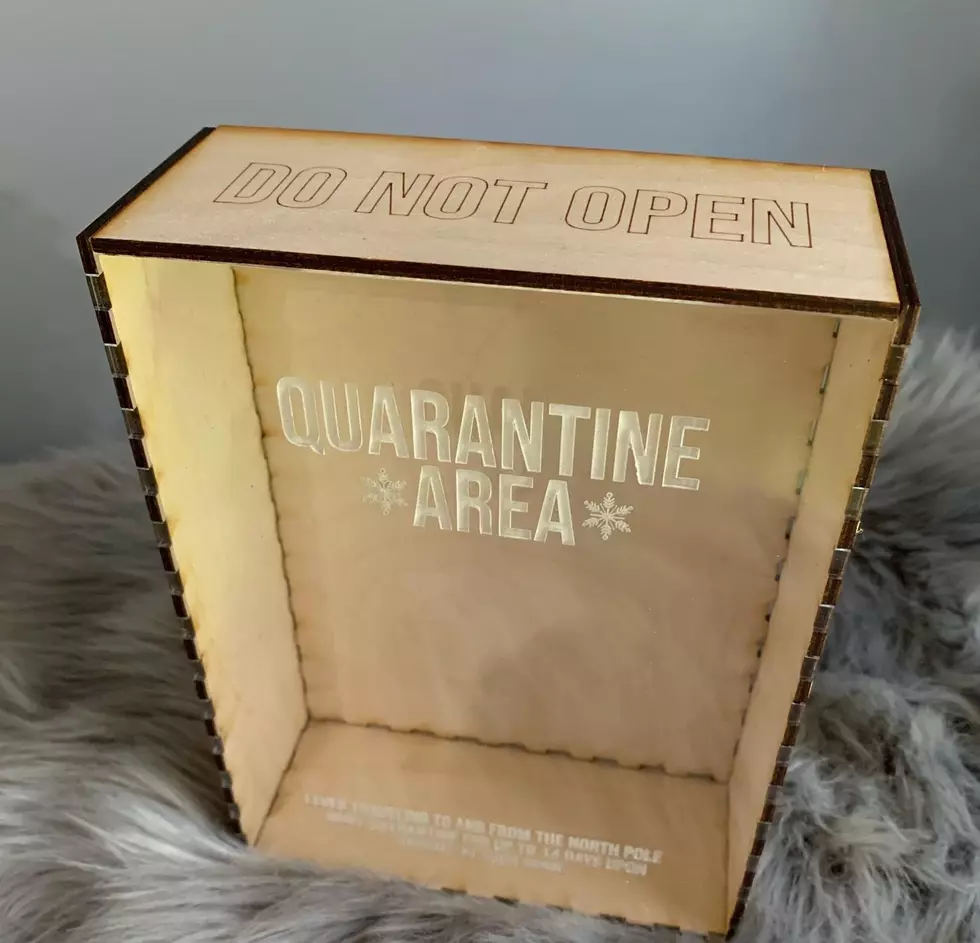 Genius 'Elf On The Shelf' Hack That Is So 2020
MadMackKrafts via Etsy
In the last few weeks my family's 'normal' life has been upended by COVID-19, so I think we've earned our ticket to a more laid back holiday season.
My children however, have been talking about the arrival of our resident "Elf On The Shelf" Chilly Milly for weeks now, and I'd be lying if I said I was looking forward to it too.
Don't get me wrong, I love what Chilly Milly represents and the light she brings to my daughters' eyes when they find her every morning, but I just don't know how I'll muster up the energy to pull off epic elf moments this December after the ringer we've all just been put through.
Enter in the 'Elf On The Shelf Quarantine Box'.
Each day I spend way too many hours searching for craft ideas on Etsy, and the other day I saw this and thought, I NEED to make this...
It is literally a box for your "Elf On The Shelf" to arrive in that he/she will STAY IN for 14 days! If you can't read the fine print at the bottom it says, "Elves traveling to and from the North Pole must quarantine for 14 days upon arrival at your home". It also has some stamping from Santa on the back to further prove it's legitimacy...
I immediately sent this idea to one of my besties saying "should I make these for our elves?!?" and she replied basically saying "that's awesome, but it will take the fun away", and my excitement bubble got busted a little bit. I do agree with her, and the thought of putting my kids' elf in it for 14 days does bring on a little parental guilt, but dang, it's 2020 and it's just too perfect. Gonna go fire up my machine now...
Catch Lil Zim on 'Q98.5 Mornings with Lil Zim & JB' on Q98.5 from 6:00 a.m. to 10 a.m. Follow her on Twitter, Instagram, and  Facebook
10 Old Fisher Price Toys That Are a Blast From The Past
More From Rockford's New Country Q98.5