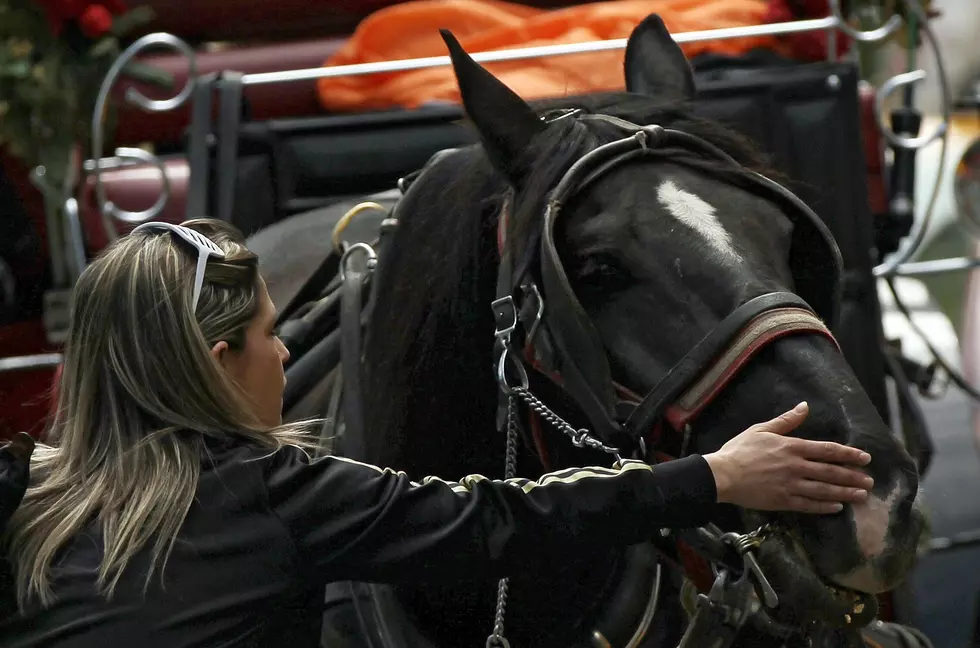 Free Carriage Rides Every Weekend
Spencer Platt, Getty Images
Looking for a break from the hustle and bustle? Take a free carriage ride around the square in nearby Woodstock, Illinois. It's a tradition that has been embraced by the area for years. Here's when you can ride. 
For 19 years now, Terry Leonard and his four-legged companions have been spotted around the Woodstock Square offering complimentary carriage rides for the holidays. I've seen the charm every year, and it really complements the area's heritage. Terry Leonard brings all of his gear from his nearby farm in Harvard to Woodstock every December. This year, his horse Doc, a 10-year-old Percheron gelding, will be his 'horsepower' to travel around the Woodstock Illinois Square three weekends this December.
According to The Woodstock Independent "The free carriage rides on the Woodstock Square begin at the Opera House, 121 E. Van Buren St., and patrons enjoy a ride around the Square. Over the years, the Woodstock Chamber of Commerce & Industry sponsored the service; however, this year the city of Woodstock is picking up the tab. The hours for the rides have been extended into the evening this year, as well, to accommodate the local restaurants' dinner crowd".
The free carriage rides on the Woodstock Square began Dec. 3, and will be available:
4 to 8 p.m. Fridays, Dec. 11 and 18
2 to 6 p.m. Saturdays, Dec. 12 and 19
1 to 5 p.m. Sundays, Dec. 13 and 20.
If you're looking for something romantic, different and extremely Christmas, you'll need to travel downtown Woodstock. It shouldn't be very hard to find the carriage.
More From Rockford's New Country Q98.5