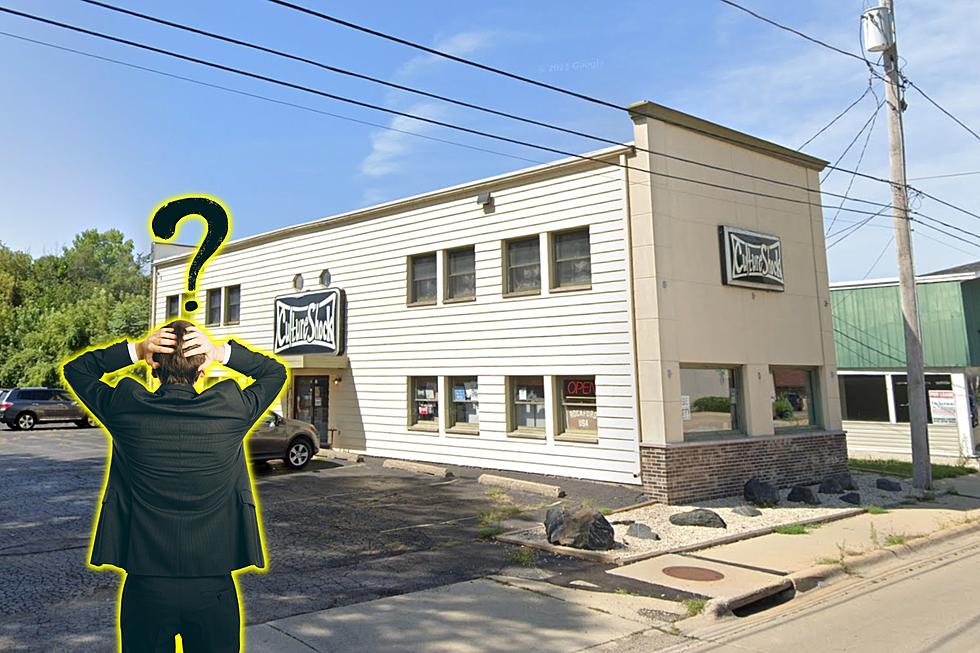 Rockford, Illinois Store Has Some Customers Hilariously Confused
Google Street View, Canva
It's a tale as old as time: two people who look so similar they could be mistaken for long-lost twins. But what happens when those two people happen to be the owner and manager of a store? Well, that's exactly the situation at Culture Shock in Rockford, Illinois, where owner Skyler and manager Jared have been causing quite a stir.
Culture Shock, a clothing, records, and gift store in Rockford Illinois, is getting attention for an unusual reason. The store's owner, Skyler, and its manager, Jared, have been frequently mistaken for each other by customers, leading to a lot of confusion and amusing comments on the store's Facebook page.
At first glance, it's easy to see why people might mistake Skyler and Jared for doppelgängers. They both have glorious beards, both are sporting glasses, and they might actually be spotted in the same band tee. Of course, that hasn't stopped customers from getting confused.
Have they ever been in the same place at the same time?
One fan of the store, Mikey Hodge, left a comment asking whether Skyler and Jared have ever been seen together in the same place at the same time, which is a fair question. The store responded with a tongue-in-cheek reply, saying they like to keep people guessing.
Read More: Illinois Is Home To One Of The Best Record Stores In The U.S.
Another Facebook user, Kerry Greaves, jokingly suggested that Skyler or Jared should place a sticker on the corner of their glasses to differentiate themselves. The store replied with an image showing both men wearing glasses, with stickers with the letters "J" and "S" hanging from the appropriate glasses.
Peggie Kavanagh asked whether Skyler and Jared were brothers, to which the store replied that they are not related, but just two cool guys.
Despite the confusion, the Facebook comments show that Skyler and Jared are both well-liked by the store's customers. One user, Gigi Jacoby, simply commented, "That's awesome," while Baudelio Flores said that they still looked like the same awesome dude to him. The store replied by saying that they are indeed pretty cool.
Despite the occasional mix-up, it's clear that Skyler and Jared are doing a great job at Culture Shock, and their shared love of fashion and sense of humor has won over the store's customers. It's also a pretty cool store. (#notanad) So, the next time you're in this Illinois town, be sure to stop by and say hello to these two cool guys!
37 Rockford Stores & Restaurants We Want to See Make a Comeback
25 Retail Stores and Restaurants We Want in Rockford
More From Rockford's New Country Q98.5