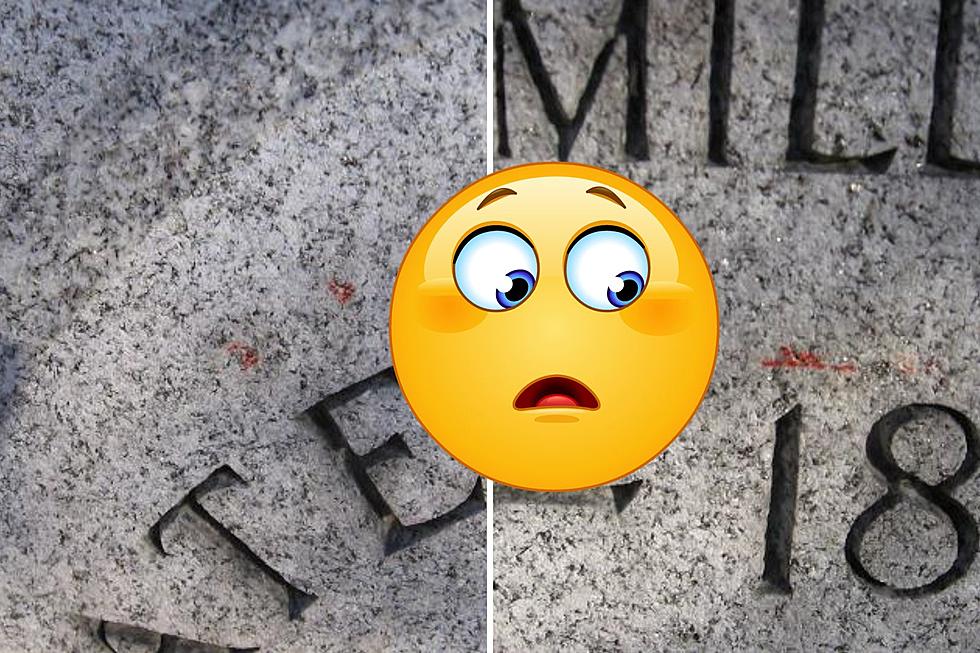 Did You Know One Wisconsin Tombstone Oozes Blood During a Full Moon?
Matthew J. Preissner via findagrave.com, Canva
Have you heard that Appleton, Wisconsin is home to a mysterious and slightly terrifying tombstone that many people claim oozes blood during a full moon?
Creepy Cemeteries
Truthfully, I hate cemeteries. I understand that they are supposed to be peaceful places where people can visit loved ones they have lost, but they always creep me out. Every Memorial Day weekend I make the rounds to put flowers and flags at my grandparents' grave sites, and every time I do, I'm overwhelmed by sadness. Sure, I miss my grandparents and it makes me sad, but mostly it's because the plastic flowers and colorful shrines people place around tombstones make me feel surrounded by grief.
Cemeteries are unnerving, but also completely fascinating to many people...even me. Headstones can tell incredible stories if you pay attention, and some of those stories can be pretty terrifying. Case in point...the tombstone of Kate Blood in Appleton, Wisconsin.
Wisconsin's 'Bleeding' Tombstone
On a secluded path along a river in Appleton, Wisconsin lies a large tombstone with the name "Kate M. Blood" carved into the stone.
According to Theresa's Haunted History of the Tri-State,
There are those in town who swear that by the light of a full moon, blood will drip down the face of the tombstone, oozing over the engraving of Kate's name and birth/death dates. Others will say this stone gives off an eerie heat, even  in the coldest weather. Some have even sworn to see an apparition of a woman crouching behind the tombstone, as if hiding from the prying eyes of anyone who dares approach the grave.
Okay, that is some creepy stuff, but who was Kate Blood and why is her final resting place so tormented?
The Legends of Kate Blood
Here's what we know for sure about Kate Blood; she was born in May 1851 and died in December 1874. Kate's family was one of the earliest settlers in the Appleton, Wisconsin area, and she married George M. Miller who was the editor of the local paper, the Appleton Post. Kate Blood has gone down in history as a beautiful and kind woman who married well. The legends surrounding Kate Blood's death is where all the questions and creepiness come in.
Theresa's Haunted History of the Tri-State says there are two main legends about how Kate Blood died. The most common one paints Kate as a "murderous witch" who killed her husband and three children with an axe and then took her own life.
The second version of the legend says Kate Blood was killed by her husband and that is why her tombstone occasionally "bleeds" in grief.
The Bleeding Tombstone
I know a bleeding tombstone sounds pretty far-fetched, even for a haunted legend, BUT look at these pictures that a man named Matthew J. Preissner posted to findagrave.com...
Is that blood or is it marker or paint? I don't care...I'm completely creeped out!
To read more about the real woman being this axe-murdering legend, check out this article from the Post-Crescent.
10 Places in Wisconsin That Have Strong Ties to Gangster History
The Ghost Hunting Game is High at These 12 Places in Wisconsin
More From Rockford's New Country Q98.5