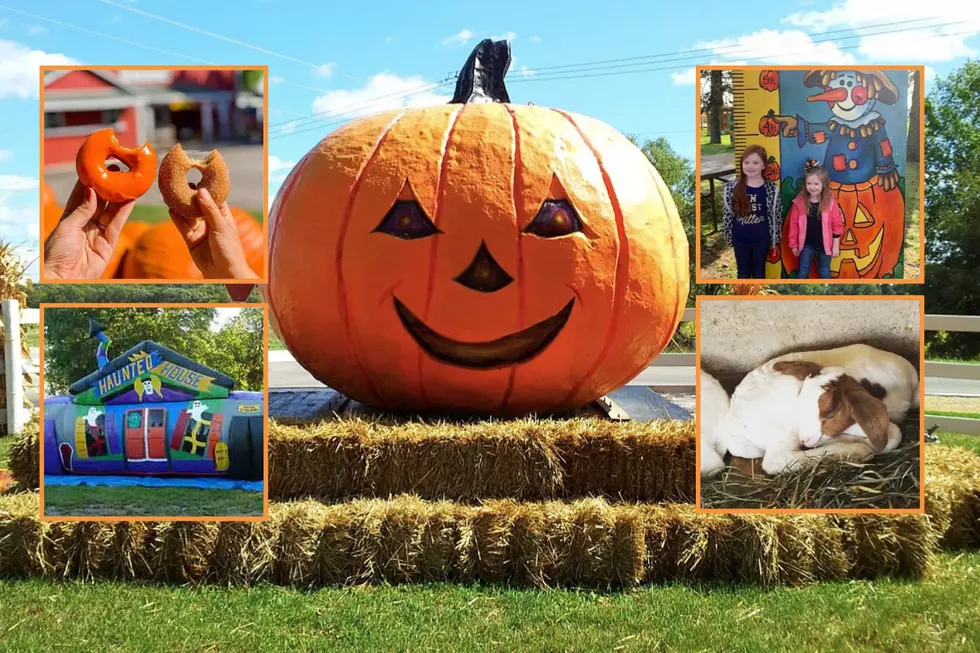 One of Illinois' Favorite Pumpkin Patches Announces 2023 Opening Day
The Pumpkin Patch via Facebook, Townsquare Media, Canva
One of Illinois' favorite fall attractions just announced its opening date for the 2023 season, and you need to mark it on your calendar ASAP!
Reasons to Love The Pumpkin Patch in Caledonia, Illinois
To me, one of the benefits of being a parent is having kids to take to The Pumpkin Patch in Caledonia, Illinois each year. It was one of my favorite places to go each Fall as a child, and as an adult, I have continued to visit the Patch each year even when I didn't have kids. So, why do I love The Pumpkin Patch so much? Let me count the ways...
When it comes to things I expect from a Fall attraction, here are five of my biggest must-haves:
Fall treats
Fall decor shopping
Pumpkins
Animals
Entertainment for all ages
Lucky for us, The Pumpkin Patch has all of those 5 things and so much more!
If you've never visited The Lindberg Pumpkin Patch before, I highly suggest going there on the weekend for your first trip. It may be busier, but that is when special attractions like a DJ, face painting, and all of their inflatables are happening, but honestly, any day of the week is a great time to enjoy The Pumpkin Patch!
2023 Opening Day for The Pumpkin Patch
Now that I have you chomping at the bit to go have some Pumpkin Patch fun, here comes the best news of all...The Pumpkin Patch will open for the 2023 season on Thursday, September 14!
Starting September 14, The Pumpkin Patch will be open 7 days a week from 9 a.m. to 6 p.m. through October 31. There is an admission fee on the weekends, (weekdays are free to enter), and many activities do require tickets, (get more info here), but I'm telling you right now it will be money well spent!
Ready to soak up even more Fall fun in the Stateline? Check these places out...
5 Perfect for Fall Apple Orchards in Northern Illinois to Visit
Even the biggest spring and summer lovers have a deep appreciation for a trip to an apple orchard. We're lucky to have so many this close to us.
Eight Wisconsin Hikes That Will Immerse You In the Beauty of Fall
More From Rockford's New Country Q98.5