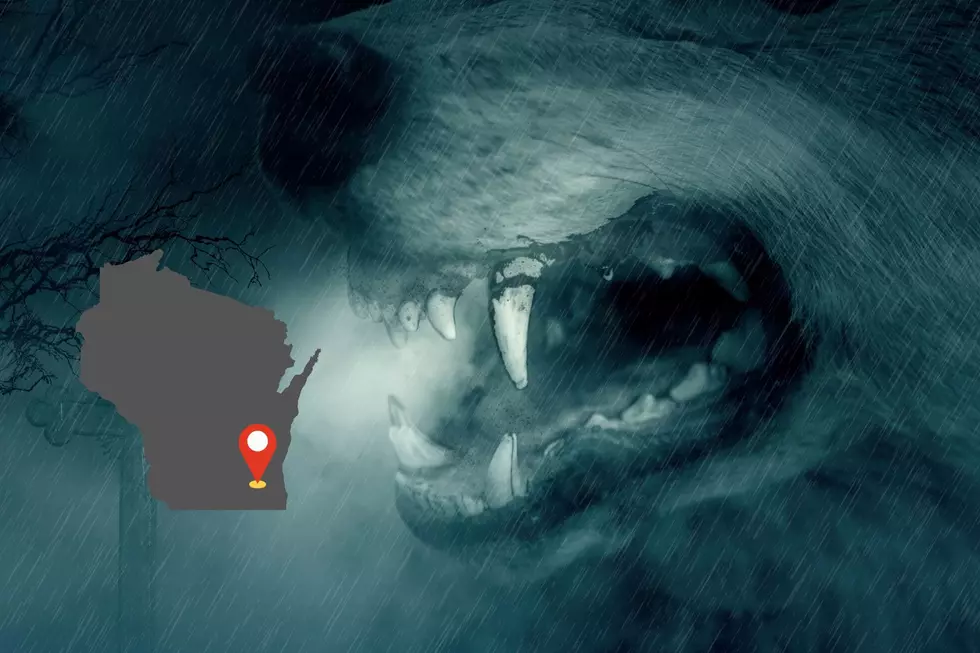 Urban Legends Say a Hairy, Terrifying Creature Roams One Specific Road in Wisconsin
Canva
When it comes to spooky stories and legends, the state of Wisconsin has a TON to share. From haunted hotels and homes to 'bloody' bridges and abandoned cemeteries, if terror is what you crave, Wisconsin is always able to deliver.
Have You Ever Heard About the 'Beast of Bray Road'?
Today I found myself falling down a rabbit hole of spooky Wisconsin things, and I came across a post on Strange Wisconsin's Facebook from a man named Fred Kroner that said;
My wife may have seen the Beast of Bray Road! She drives Bray road every day on her way to work in Elkhorn. Today she said it was very foggy, but only near that road. She was actually afraid of hitting a deer, so she was watching everything closely. Suddenly, she was startled when a large creature ran across the road in front of her truck. She described it as some sort of dog, but it was at least as big as a wolf and it had really long hair. I think that's amazing!
What the heck is the 'Beast of Bray Road'?!?  Elkhorn, Wisconsin is only about an hour away from Rockford, could this beast be venturing into Illinois woods too? I had to know more.
The Legend of the 'Beast'
Legends of America says;
A hairy humanoid with canine features, the Beast of Bray Road, has been sighted in Wisconsin dating back to 1936 on a rural road outside of Elkhorn, Wisconsin.
Several eyewitness reports of the beastly creature have been received over the years, and almost all of them describe the creature as a muscular man around 6 feet tall with gray/brown fur,  a wolf-like head, pointy ears, and yellow eyes. It's often seen running on all 4 legs or just its hind legs and is always either eating or hunting.
Other Names for the 'Beast'
Legends of America also says some researchers believe the 'Beast' is "identical to a kind of Wisconsin Bigfoot that locals call the "Bluff Monster" or the "Eddy" while others think it may just be a massive wolf, bear, or dog or even a werewolf.
What do you believe?
Honestly, I'm not sure I buy into any of it, but I will acknowledge that every legend or story has some basis in truth, so what truth lies beneath the 'Beast'? There's a book available on Amazon titled "The Beast of Bray Road: Tailing Wisconsin's Werewolf" that may be able to answer some of your questions. Until then, beware of Brad Road in Elkhorn, Wisconsin...just in case.
The Ghost Hunting Game is High at These 12 Places in Wisconsin
10 Illinois Ghost Tours That Guarantee To Scare Your Pants Off
More From Rockford's New Country Q98.5