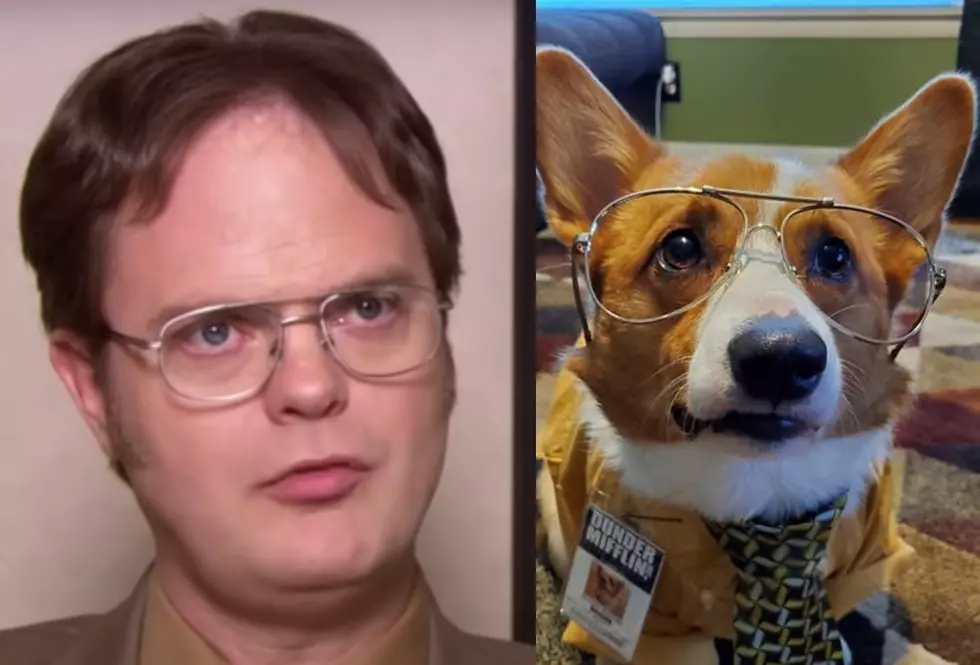 A Few of Our Fav Happy HOWLoween Pet Costume Contest Submissions
The Office via YouTube/Submitted Photo
Halloween is around the corner and time is running out on winning Q98.5 Happy HOWLoween pet costume contest. This contest isn't just for you to brag about, your pet will be a happy camper too if you win. You need to send us a pic of your pet in his or her Halloween costume a.s.a.p.
Download Q98.5's app.
Open Q98.5's app.
Click the menu button on the upper left corner of the app.
Click "Submit Photo/Video".
Follow the easy steps.
Your submission could win you a $100 Petsmart gift card, a pet blanket and Life is Good dog hat from Crimson Ridge, and dog and cat treats.
Here are some of our favorite submissions so far.
A FEW 'HAPPY HOWLOWEEN' PET COSTUME CONTEST ENTRANTS
We're dying to see your pet in a costume, you can learn more HERE.
---
JB Love is ½ of  Q98.5's Lil Zim & JB In The Morning, weekday mornings from 5:00 a.m. to 10 a.m. Follow him on Twitter, Instagram, and Facebook.
Enter your number to get our free mobile app
KEEP READING: What were the most popular baby names from the past 100 years?