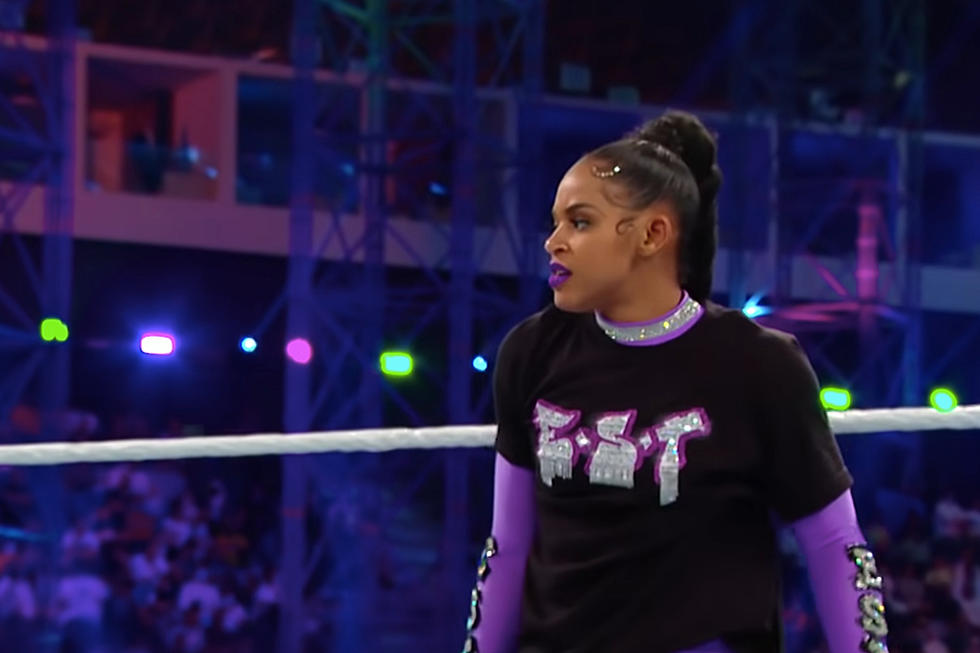 WWE Superstar Reveals Powerful Saudi Arabia Moment with Illinois Radio Host
WWE via YouTube
As a longtime fan of professional wrestling, I've been lucky enough to interview stars from throughout my career. Some of the names you might recognize include Mick Foley, Ken Anderson (a.k.a Mr. Kennedy), Sami Zayn, the late Luke Harper, Alexa Bliss, and a few more.
While interviewing athletes who may be portraying characters on screen I feel it is my job to not do a little more than just engage with them based on their wrestling persona. Sometimes it's easy to connect to who they really are and sometimes they simply do not break character.
In the times when wrestlers do not break character, it can be quite entertaining to see how far he/she will go despite not being on TV for whatever wrestling brand they're a part of.
Jon Hub, a.k.a Brodie Lee (AEW)/ Luke Harper (WWE) was a fun interview in that he bounced back and forth between himself and his on-screen persona which at that time was Luke Harper. At times it was hard to know who I was talking to.
My most recent conversation was with WWE superstar, the EST, Bianca Belair, who was promoting WWE's Super Show holiday tour in Rockford on December 18, 2021.
For this interview, I knew I didn't want to focus as much as her current role on TV but, instead, some of the milestones she's reached in her short career. Most notably, Bianca Belair being one of the first black women to be in the main event at WrestleMania along with Sasha Banks and Belair's appearance at WWE Crown Jewel Saudi Arabia.
I've watched a few of Belair's interviews and was certain she'd be fine with not diving too much into what is happening currently in wrestling, or at least that was my hope. My hope would be accurate.
What I did not expect was why she felt being on the Crown Jewel card was equally if not more important for young boys to see, not just the young girls in Saudi Arabia.
15 Bad Ass Pro Wrestlers From Illinois
Did You Know These 25 Famous Musicians And Bands Were From Illinois?
Did You Know These 25 Famous Musicians And Bands Were From Illinois?
More From Rockford's New Country Q98.5