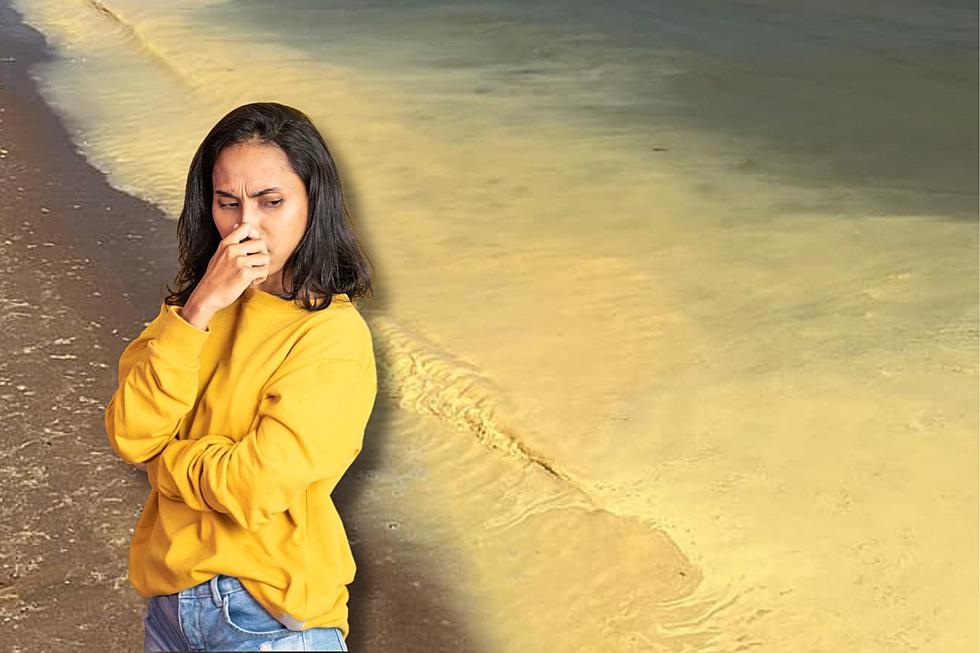 What Is the Funky Stuff Floating On So Many Wisconsin Lakes Right Now?
Bruce Deason via Facebook, Canva
If you go to a lake in Wisconsin soon and notice and nasty yellowish cloud floating all over the surface, don't panic, just grab some Benadryl.
Spring Allergy Problems
If you have allergies, I'm sure you are living in a sneezy, stuffy, coughing version of Hell right now. I am too. For the last 3 weeks, any time I've spent outdoors has ended with a wicked sinus headache or migraine, and I had to shut all my windows and turn on the air conditioning just to get some relief.
For almost two weeks now I have also been engaging in a pollen battle with our backyard pool. As soon as we get done vacuuming the pool, a fresh batch of pollen immediately settles in the bottom before we can even get a solar blanket on it.
Wisconsin Pollen Problems
Today I saw someone share a post in the Strange Wisconsin Facebook group asking what all this yellow stuff on Lake Michigan is...
So, what is all that yellow stuff in the water? You guessed right, it's POLLEN!
Pollen levels are extreme all over the Midwest right now, and the only thing that makes me feel better about that fact is reading some of the hilarious comments people made after seeing the above picture of Lake Michigan.
Here are some of my favorites, hopefully they will help you forget your pollen woes for a bit too...
Cheese curds probably.

 

Pollen, basically lake Michigan is plant baby gravy tea right now.

 

Wisconsin dumps in all the exess cheese into Lake Michigan. Thats where sailing the seas of cheese originated.

 

Mating season for the fish.... some of them miss the target.

 

Bud light dump.
Well done, Wisconsinites, well done.
25 Places You Need to See Next Time You're In Wisconsin
8 Wisconsin Cabins That Make You Feel Like You're in a Movie
More From Rockford's New Country Q98.5