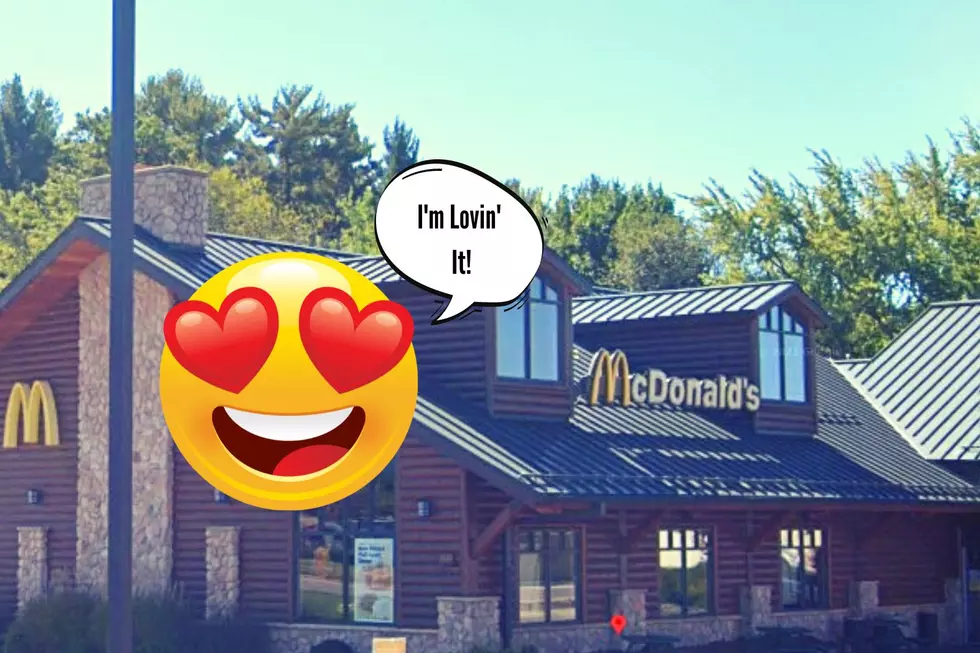 Wisconsin McDonald's Named One of the World's Most Beautiful
Google Street View, Canva
Only 5 United States locations made the list of the 13 Most Beautiful McDonald's in the World, and one of them is in Wisconsin.
The Most Beautiful McDonald's
I mean no ill will to McDonald's, but the words "beautiful" and "McDonald's" don't usually go hand-in-hand. "Hamburgers" and "McDonald's" do. So do "fries" and "McDonald's", but beautiful? I think we're going to need more information.
Architectural Digest recently came out with a list of the 13 Most Beautiful McDonald's in the World, and this restaurant in Wisconsin Dells, Wisconsin was one of 5 United States locations that actually made the list...
I think we can all agree that this does not look like your average, everyday McDonald's, but apparently, it gets even better once you step inside.
Wisconsin's log cabin McDonald's features a fireplace, wood-carved bears, taxidermy animals on the walls, chandeliers made from deer antlers, outdoor activities, and there's even a game room with arcade-style games!
What Else Makes the Wisconsin Dells McDonald's So Special?
Besides staying true to all things Wisconsin (except for Spotted Cow beer), this log cabin McDonald's is also VERY big and has two full-size kitchens to meet the demand of a large tourist destination.
Wendy Lommen, who owns this McDonald's with her husband Rick, told Wisconsin Dells Events;
the Fort Dells McDonald's was built in 2002, which was 17 years after the Fort Dells Theme Park closed after 26 years in business. She added that an inspiration for the unique design of the Fort Dells McDonald's was Frontierland, an attraction at Disneyland in California.
Lommen also said that before building this unique flagship location, they had to get the official blessing from the McDonald's Coporation, which obviously, they did.
The Log Cabin McDonald's is located at 2325 Wisconsin Dells Pkwy in the Wisconsin Dells in case you want to put it on your must-do list for the next time you are in Wisconsin.
To see what other US McDonald's locations made the "most beautiful" list, read Agricultural Digest's full article, here.
Need more Wisconsin eats and drinks? Give these a go...
7 Wisconsin Breweries Every Beer Lover Should Check Out
You Can't Visit Wisconsin Without Trying These 5 Very Iconic Foods
These aren't just delicious foods, these are the foods that scream the great state of Wisconsin. Bring your appetite.
More From Rockford's New Country Q98.5