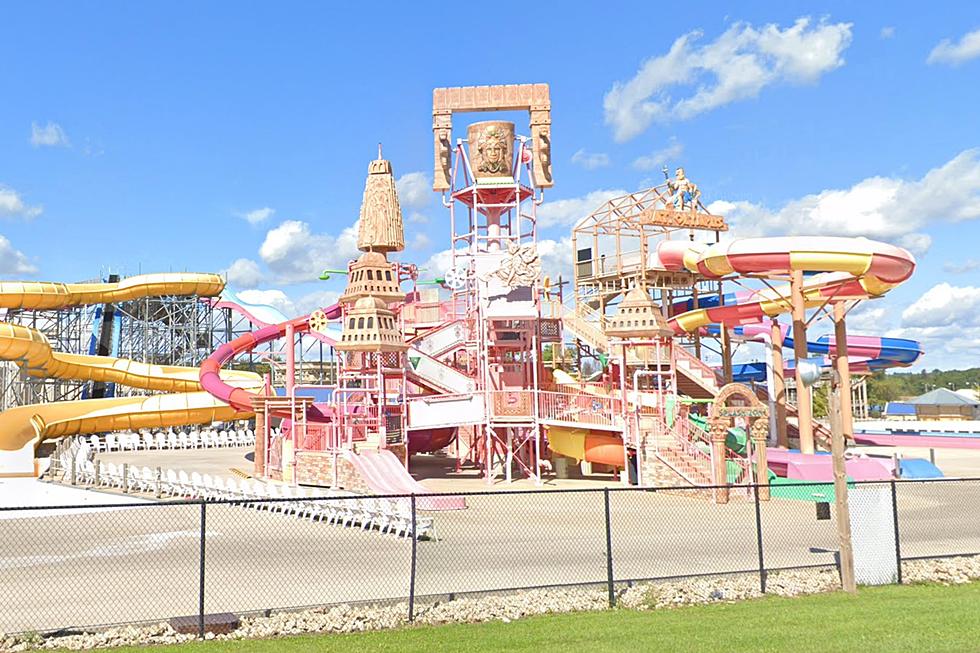 Popular Wisconsin Dells Water Park Giving Away Free Passes This Summer
Mt. Olympus Resorts & Parks via Facebook
Illinois families love traveling up north to Wisconsin Dells. It's like a northern version of Branson, Missouri but way better. The Dells may be a small town but there's no shortage of things to do like theme parks and water parks, including Mt. Olympus Water & Theme Park, where the gods themselves come to splash around.
What Is Mt. Olympus In Wisconsin, Dells?
First off, let's talk about the name. Mt. Olympus Water & Theme Park. With that name you know you're going to an ancient Greek era in a world of mythology and gods. Mt. Olympus has exactly what's in its name, an indoor and outdoor water park, and amusement park rides, and plenty of overnight accommodations.
Read More: Look Inside Wisconsin Dells' Storybook Gardens Circa 1975
If you're more of a landlubber, Mt. Olympus' theme park comes with roller coasters like Hades 360, named after the Greek god of the underworld. Don't worry, you won't need to sell your soul to ride it.
What Makes Mt. Olympus Different From Other Water/Theme Parks?
What sets Mt. Olympus apart from the other water parks in the area is its unique Greek mythology theme. From Poseidon's Rage wave pool to Apollo's Swing for thrill seekers, every inch of the park is steeped in Greek mythology. Who needs Mickey Mouse when you can have Apollo and Athena?
Want To Get Mt. Olympic Waterpark Passes For Free?
Mt. Olympus is giving away single-day passes to its outdoor waterpark, up to four (4) per family. There aren't any service fees or anything like that but the deal does not include hotel stays or other Mt. Olympus attractions. The tickers are valid from May 27th - June 30th, 2023, and can be found here.
10 Roadside Stops in Wisconsin You Must See This Summer
7 Fascinating Things To Do in Illinois That Aren't in Chicago
A recent survey says Illinois is one of the most fun states in the U.S.. Truth is that Chicago is the biggest reason, but there's so much more than the Windy City.
More From Rockford's New Country Q98.5