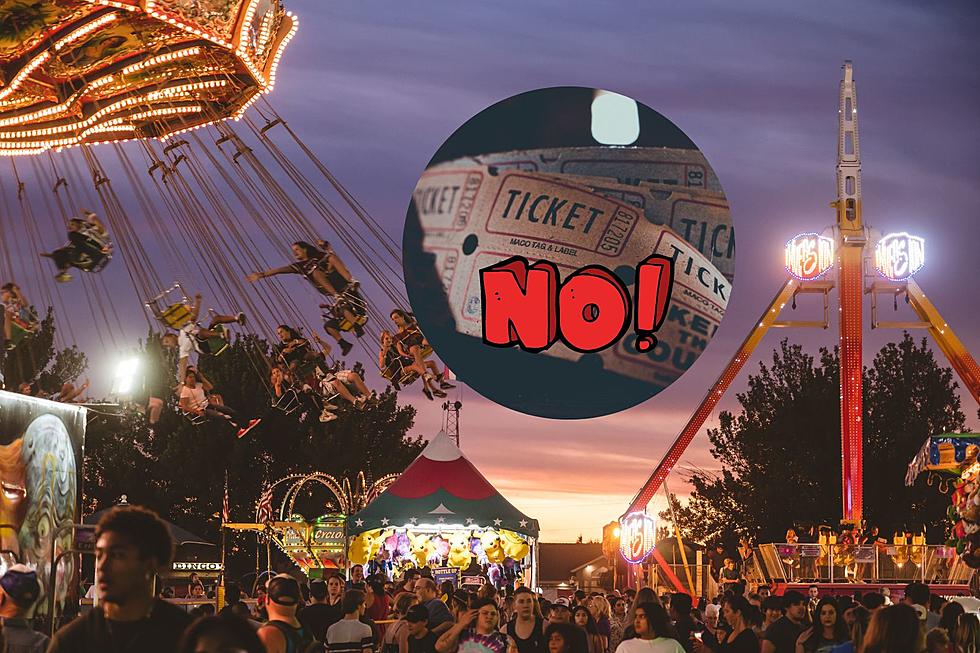 One of The Best Kept Money Saving Secrets of the Winnebago County Fair
Canva
The Winnebago County Fair is happening now in Pecatonica, Illinois, and if you're looking for ways not to break the bank but still have fun, I've discovered something you totally need to take advantage of!
A Community Tradition
My family lives in Pecatonica, so I can tell you firsthand that the Winnebago County Fair is a BIG deal in our community. You will see many Pecatonica residents volunteering their time to take and sell tickets or man booths and exhibits throughout the Fairgrounds, and it's a great excuse for Pec families to get together and have fun. Honestly, I'm surprised village officials don't make you sign a contract stating you will attend the Winnebago County Fair every August before you are allowed to live in Pecatonica. (I'm only half joking when saying that.)
County fairs are always a great family-friendly option for having fun, but that fun can come with a hefty price tag, especially if you have children who love the carnival rides.
2 Great Ways to Save Money at the Winnebago County Fair
In my opinion, carnival rides are the best part of any fair, but they usually lead to you hemorrhaging cash for a full afternoon of fun, but that doesn't have to be the case this year.
1. Mega Passes - The biggest thing I've learned in all my years of attending the Winnebago County Fair is that buying a Mega Pass is an absolute must for carnival lovers. For just $25 you get admission into the fair and unlimited carnival rides on the day of your choice. When you consider that most of the carnival rides cost around $5-$6 for just ONE ride, you can see how the Mega Pass is a no-brainer.
Ready for the only bad thing about a Mega Pass? They are only available for purchase in advance. You CANNOT buy them at the gate once the fair begins.
If you're currently sitting there kicking yourself because you didn't purchase Winnebago County Fair Mega Passes in advance, STOP, not all hope is lost!
While we were at the Winnebago County Fair the other day I learned there's another way to save money on carnival rides, AND that's it's available EVERY day the fair is open.
2. Midway Ride Wristbands: For $30 you can purchase a wristband that will allow you to ride unlimited rides that day from Noon to 5 p.m..
Some of you may already know about this Midway deal and have been taking advantage of it for years, but I guess I have been too dazzled by the Mega Pass deal to even pay attention to it. Don't be like me. Save money.
I'll see you at the Winnebago County Fair this weekend! (Mostly likely by the swing ride because my girls are obsessed with it).
25 Rockford(ish) Spots For Cool Sweet Treats When It's Stupid Hot Outside
Here are some of the best places for ice cream and other cool sweet treats in and around Rockford.
10 Roadside Stops in Wisconsin You Must See This Summer
More From Rockford's New Country Q98.5