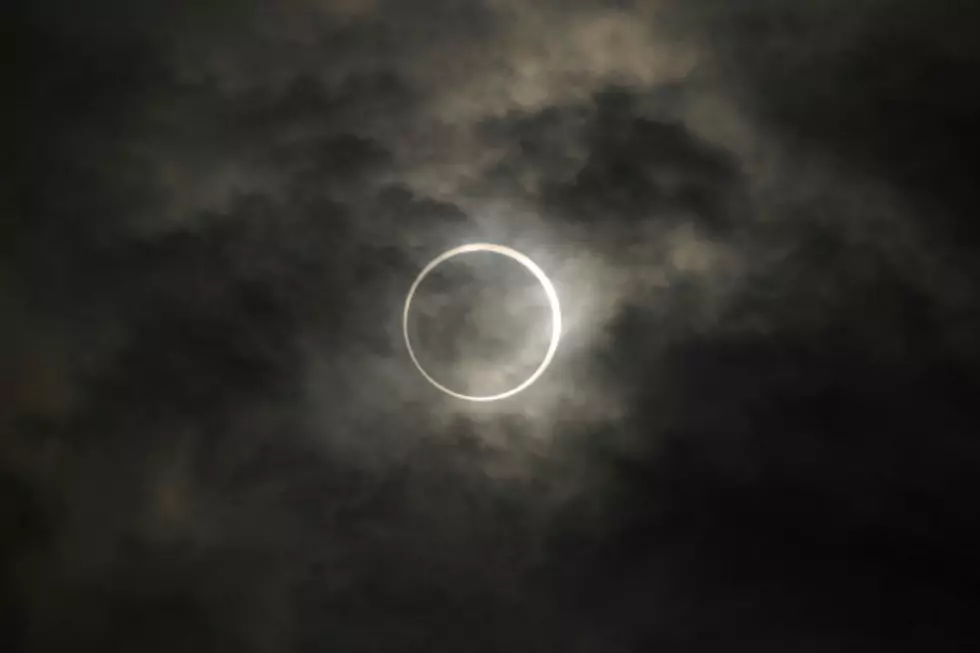 Will Monday's Forecast Be Good Enough for You to View the Solar Eclipse?
Ulet Ifansasti, Getty Images
The countdown to this year's total solar eclipse has begun. You've actually been preparing since July, when you could first get your free viewing glasses from your local library.
Now that you've got your special viewing glasses, and a spot picked out watch, it's time to start asking the one question you probably didn't even think to ask until the day off the eclipse- what will the weather be like?
The last thing you want is clouds ruining your view, and so far things look pretty fair for Illinois. I say fair because looking at the map, it doesn't look bad.
According to The Weather Channel, it's pretty common for the Midwest to experience thunderstorms this time of year so there is a possibility that we might experience a pop-up thunderstorm; but the chances are good that it will clear out before the eclipse happens. It really is just too early to tell.
It's weather, and as we all know in Illinois, it can be pretty unpredictable. As long as you're not in the Southeast, you should be OK.
More From Rockford's New Country Q98.5