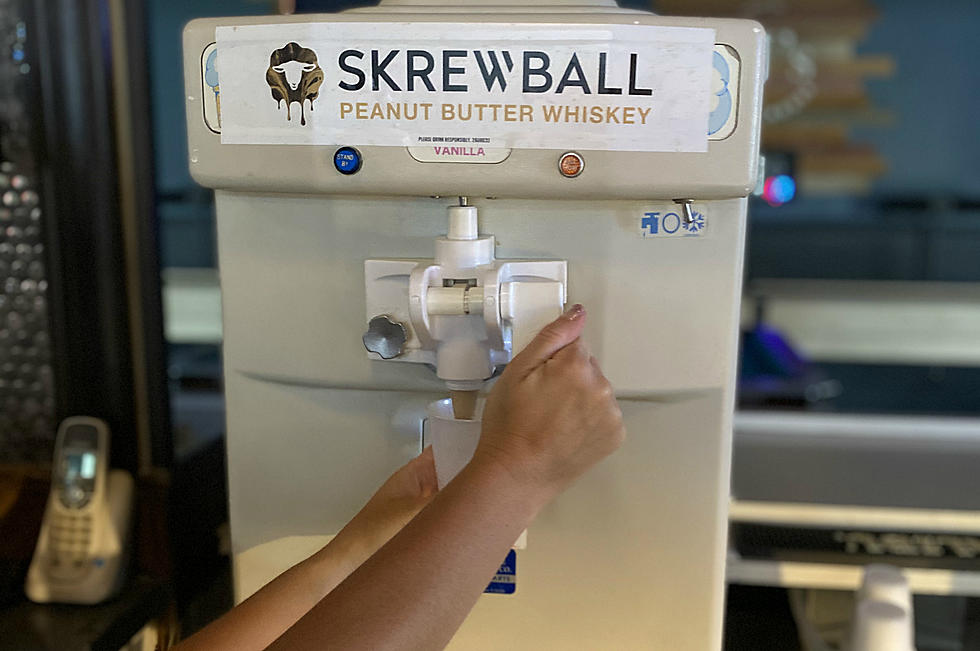 Where To Find Peanut Butter Whiskey Ice Cream in Rockford
Townsquare Media
If this doesn't make you excited to be an adult I don't know what will. There's a Skrewball peanut butter whiskey soft-serve machine chillin' in downtown Rockford. Let me tell you, it is dangerously delicious.
While venturing through City Market this past Friday with WROK's Joe Dredge we strolled into a bar looking for a beverage and a shot. Dredge was looking for a shot a peanut butter whiskey, specifically, and I wasn't arguing. This is when we struck gold. Another Joe (who was working behind the bar) handed us a little cup full of soft-serve ice cream. Dredge and I had to have had a puzzled look on our faces because bartender Joe presented this ice cream machine like he was auditioning for The Price Is Right. Don't believe me? I might not either if I were you, but thankfully I snapped a pic because if there's isn't a picture it didn't happen.
Let me just say, everyone will enjoy this shot. There's no question. In fact, we all know someone that needs something "weak" and this may qualify and far as taste but you're going to want to pace yourself. One too many of these and you'll find yourself order ridiculous amounts of Pizza and devouring it along E. State Street. This is exactly where you would have found Dredge and me late Friday evening if you were strolling through the area.
So where is this dream machine?
Yes, CJ's is where you'll find this amazing adult sweet treat. Swing by and tell 'em you heard about it from JB Love.
---
JB Love is ½ of  Q98.5's Lil Zim & JB In The Morning, weekday mornings from 5:00 a.m. to 10 a.m. Follow him on Twitter, Instagram.
Enter your number to get our free mobile app
READ MORE: 6 ways the whole family can play together at home
More From Rockford's New Country Q98.5