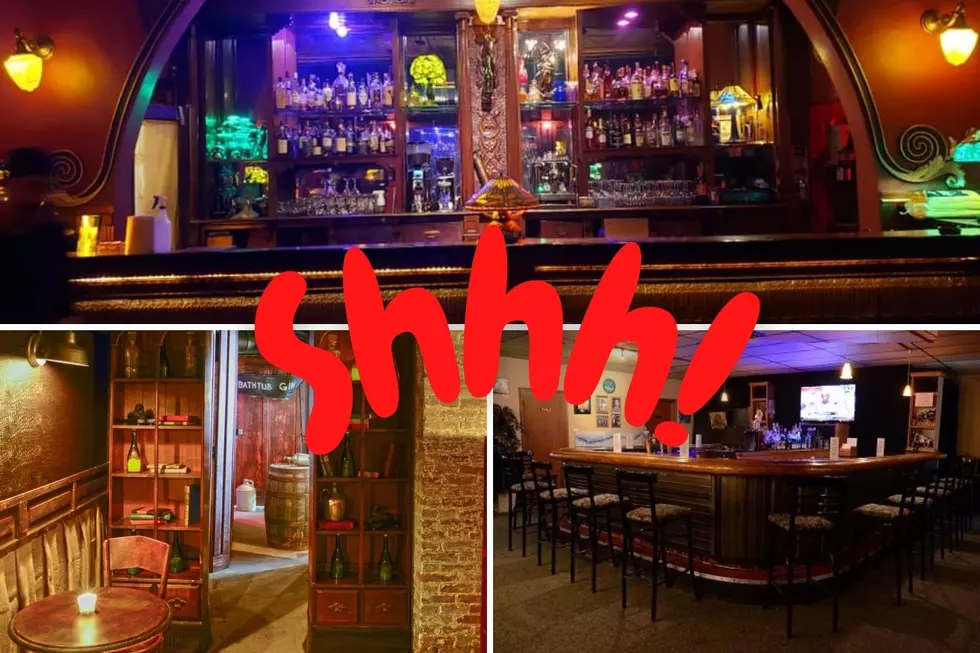 3 Wisconsin Speakeasies That Will Have You Living Your Best Roaring 20s Life
Shaker's Cigar Bar, Maxwell Mansion, Hank's SpeakEZ via Facebook, Canva
Living in Illinois we all think we know a lot about our neighbors to the North, but did you know that Wisconsin was a hotspot for speakeasies during the Prohibition era? Me neither, and now I need to know more!
What is a Speakeasy?
For those that may have slept through the roaring 20s part of our history classes, a speakeasy is "a saloon or nightclub selling alcoholic beverages illegally, especially during Prohibition" according to dictionary.com. 
Visiting a speakeasy in the 1920s was some seriously secret stuff. They were usually hidden inside other buildings and/or had secret entrances where you needed a specific password to get in the door. Most speakeasies disappeared when Prohibition ended in 1933, but the trend reignited in the early 2000s, which was a nice plus for the state of Wisconsin.
3 Wisconsin Speakeasies You Need to Visit Sometime Soon
Now that we've established Wisconsin was once home to a lot of speakeasies, here comes the cool part where I tell you some of these historical establishments have been refurbished and reopened to bring some roaring 20s fun back into our lives. Sounds fun, right? So...let's go check some out!
Here are 3 awesome speakeasies we need to check out according to Travel Wisconsin;
1. Shaker's Cigar Bar in Milwaukee - The building that houses Shaker's Cigar Bar was a legit speakeasy during Prohibition and the site of many shady dealings. While it serves cigars, cocktails, and wines by day, many say it is crawling with spirits by night. Travel Wisconsin says Shaker's is often called "Milwaukee's Most Haunted Bar", and it even offers overnight tours to those that are brave enough to go.
2.  Maxwell Mansion Speakeasy in Lake Geneva - This authentic gem lies within the mansion built in Lake Geneva, The Maxwell Mansion. This little bar is FILLED with 1920s decor and is only open certain nights of the week and for special occasions like live music, cabaret shows, and murder mystery events...you even need a password to get in!
3. Hank's SpeakEZ in Hartford - This place calls itself "Hartford's best-kept secret" and although you don't need a password to get in, you do need to figure out how to get inside because the door isn't marked and there is no sign outside! Hank's SpeakEZ offers specialty drinks, beer, wine, and lots of martinis!
Thirsty for more "shady" Wisconsin stuff? Hopefully, this will satisfy your cravings...
10 Places in Wisconsin That Have Strong Ties to Gangster History
20 of The Best and Worst WISCONSIN Mugshots
Recognize any of these Wisconsin folks?
More From Rockford's New Country Q98.5