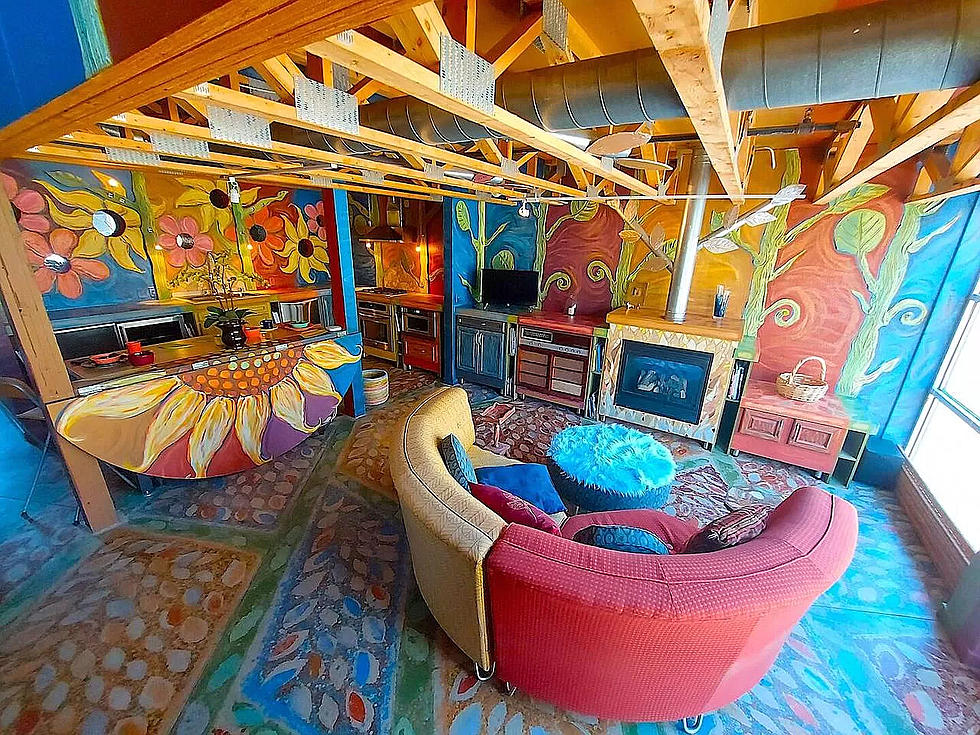 Never Have a Gloomy Day Inside This Mural-Covered Wisconsin Home
Zillow via Jeff Scrima, Tenderland Real Estate LLC
If you frequent this site you may have read articles about massive mansions for sale. There is almost always something about the property that makes it stand out. This is no different except for the property is a 2,100 square foot condo.
The space has murals covering the entire condo, from top to bottom. Literally, there is hand-created art on the walls, ceilings, and floor. Also, there are a few semi-nude paintings for which I have questions. The property is currently listed for $350,000.
Let's look inside.
Look Inside This One-of-a-Kind Hand-Painted Condo In Waukesha, WI
Lots of murals throughout, painted by hand. You can find this place at
234 Brook St
. in Waukesha, Wisconsin.
Rent This Huge Wisconsin Barn Home with Indoor Slide and Beach Room
Who's up for a big vacation with a bunch of friends? In the sun, on the lake, and even on the indoor beach in this huge Wisconsin barn.
Immaculately Restored 1908 Wisconsin Mansion on Market for $40 Million
In this home's 115-year history, this is only the third time it has been for sale. Over 14,000 square feet of unmatched lakefront luxury.
More From Rockford's New Country Q98.5