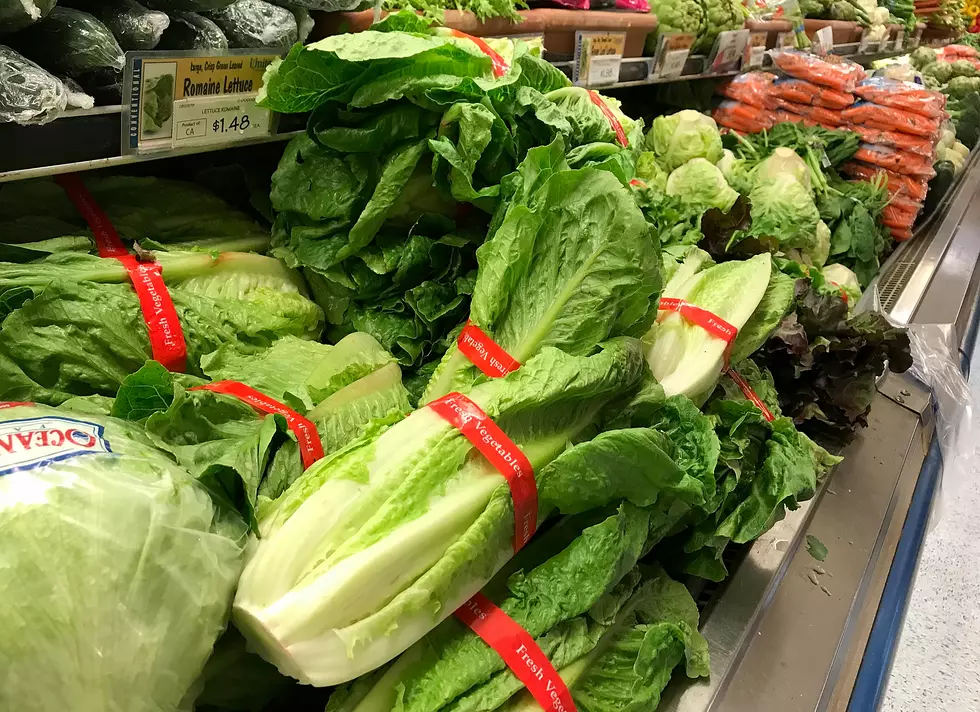 US Health Officials Will LETTUCE Eat That Green Stuff Again
Getty Images
Pun absolutely intended because there is finally light at the end of the "this salad doesn't taste right" tunnel.
In all seriousness, health officials have given the green light on romaine lettuce consumption. They've concluded the E. coli outbreak that sickened more than 60 people in 16 states and two countries is no longer a problem. The romaine lettuce that had been contaminated was grown in central and northern California. Those locations affected are no longer producing, most romaine lettuce is harvested primarily in Arizona, California's Imperial Valley, Florida, and Mexico.
According to WIFR, you will soon find romaine lettuce in restaurants and stores.
Officials said Wednesday that no new illnesses have been reported for a month, and lettuce from the area is no longer in stores or restaurants.
You can find more information about the E. coli/romaine lettuce and the CDC's comments on the outbreak here.
---
More From Rockford's New Country Q98.5