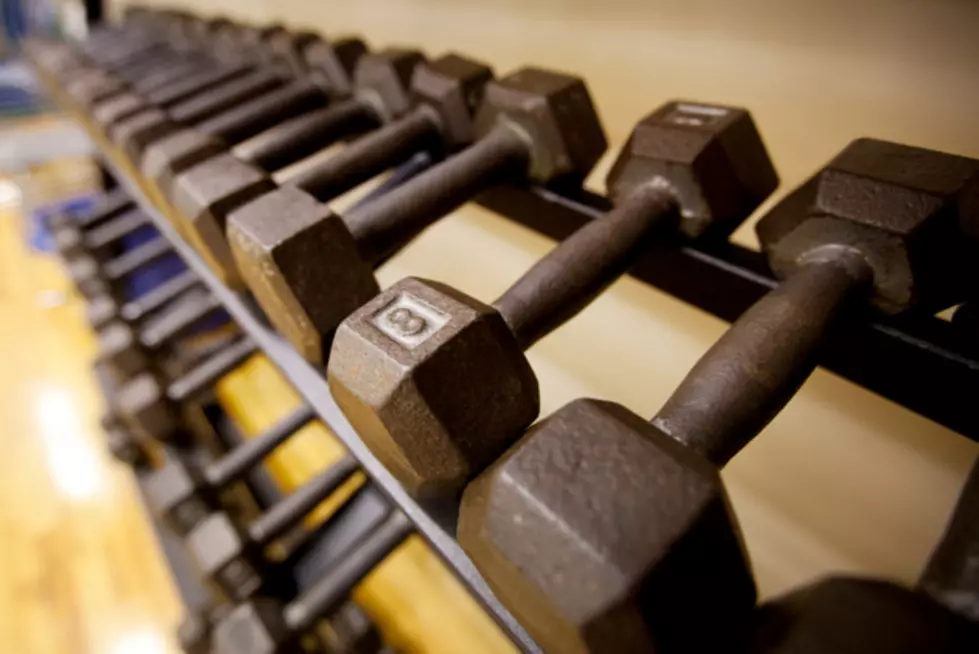 There's Now a Dumbbell Shortage in The U.S., Where to go in Rockford
Thinkstock
So let's review...coins, toilet paper, hand sanitizer, aluminum cans, our sanity, and now add dumbbells to the list.
According to USATODAY there's a dumbbell shortage in the country. COVID-19 has had people working out at home, and buying up all the weights, bro...
Local Anytime Fitness and other gyms in our area are open now. If you would still rather stay at home and not go anywhere, that's cool...Just know if you are looking to build some 20" pythons, it might be slim pickings.
Bowflex and Nordictrack sales are up 600% in 2020 and people are stealing dumbbells! On a personal note, years ago I worked out at a husband and wife owned gym and the wife told me I could take a set of dumbbells to Iowa with me. The husband in his leather vest and gold chain, noticed a set missing and watched the security camera to see how they vanished. Without speaking to his wife, be left me a voicemail (that I still have) cursing at me, and kicked me out of the gym. Good times.
Anyway, here are some local places that you can purchase dumbbells:
Chicago Home Fitness - 7511 Park Pl, Loves Park
Walmart (any of them)
Body Dynamics Fitness Center - 6290 E Riverside Blvd, Loves Park
Just join a gym
KEEP READING: 15 Natural Ways to Improve Your Sleep
Enter your number to get our free mobile app
More From Rockford's New Country Q98.5