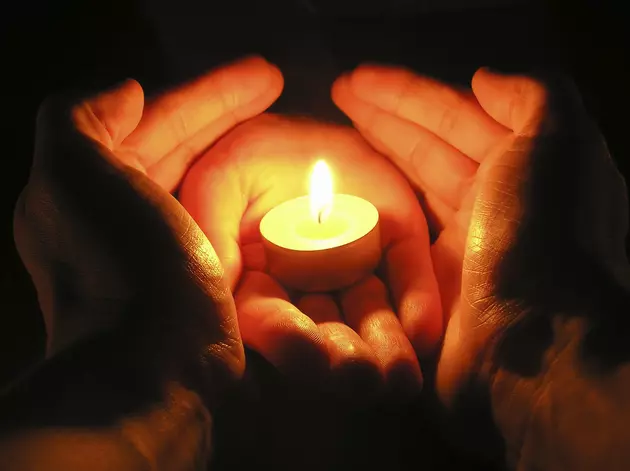 There Have Been 11 Cold Case Files In Winnebago County Since 2000
Aleksandr Pakhay
It seems like news stories have a shelf life of about a week before we move on to the next story. Sometimes we forget that some of these mysteries are never solved. 
I was surprised to find out that there have been so many cold case files in the county since 2000. 11 of them to be exact. Here are the details on all of them. If any of this jogs a memory and you have some information please contact the police or CrimeStoppers at 815-963-7867.
Treesa Wiley -  On Saturday, January 30, 2016, at 2:05 AM, Treesa Wiley, 35 years old, was shot to death after entry was forced into a home in the 1300 block of Carbaugh Avenue in the outskirts of the northwest side of Rockford. Treesa, a teacher at a local daycare center, was at this home visiting a friend who survived gunshot wounds.
Beverly Gritzmaker - On Sunday, April 20, 2014, the body of 46-year-old Beverly Janet Gritzmaker was found in the Kishwaukee River, near the Kishwaukee Gorge Forest Preserve, 4643 Blackhawk Road. An autopsy determined that Ms. Gritzmaker had sustained trauma to her upper body.
William S. Presley - Sunday, March 24, 2013, William S. Presley, 47 years old was found shot to death in the garage of his home at 1421 LaBelle Avenue in Northwest Rockford. There was no forced entry to the house. Presley lived alone at the residence and operated a small business from the property.
Baby Noah - On Friday, July 13, 2012, Winnebago County Sheriff's Deputies were sent to One Source Recycle, 12125 N. 2nd Street in reference to a deceased infant. Upon arrival, it was determined that a newborn infant male had been found dead on a conveyor belt line by employees of the firm. The company employees immediately called 911 after finding the infant. The Winnebago County Coroner's Office named the infant "Baby Noah."
Michael Scully - On December 11, 2011, at approximately 12:45 AM the body of Michael Scully, age 61, was found in his vehicle parked on the side of the road in the 7800 block of Clikeman Road in rural northwest Winnebago County. Mr. Scully had been shot to death. Michael Scully had been the victim of two prior violent crimes.
Constance Hounsell - Mrs. Hounsell, age 65, was found murdered in her home at 6441 Alice Lane in Rockton, Illinois on December 27, 2008. She was found in the basement with a stab wound to the neck. The home is in a rural area and there was no sign of forc3ed entry. Mrs. Hounsell was a widow and lived alone in the home. Family members described Mrs. Hounsell as a very likable person with a generous spirit.
Marcario Amaya - On November 20, 2008, the body of 52-year-old Marcario Amaya was found stuffed into a large plastic garbage bag in the parking lot of Me Casa Bar, 1103 S. Pierpont Avenue. Mr. Amaya had been shot to death. Mr. Amaya was known to frequent the El-Navagante Bar at 612 7th Street.
Alexander Delgago - The body of 17-year-old Alexander Delgado was found at West State and Garver Avenue at approximately 12:51 AM on Sunday, July 22, 2007.  Alexander was shot to death. Investigation determined that Alexander had left a friend's house and was walking home and was just a few blocks from home. Alexanded had attended East High School and was pursuing his GED. An SUV type vehilce was seen fleeing the area.
Sandra Daniels - On Sunday January 7, 2007 Winnebago County Sheriff's Deputies were sent to Rawley Road, north of Yale Bridge Road regarding skeletal remains found in the wooded area. The remains were identified as being those of Sandra M. Daniels, 56 of Elm Grove Village, Wisconsin. Mrs. Danies had been reported missing by her husband June 8, 2000. Information developed by Wisconsin authorities is that Mrs. Daniels had left of her own free will.
LeAnn Taylor - 29 year old LeAnn Taylor was found deceased Monday, December 6, 2004, off the side of the road on Bypass 20 near Montague Road. Ms. Taylor was a known prostitute who frequented the southeast side of Rockford.
Lottie W. Flowers - On February 23, 2002 Winnebago County Sheriff's Deputies were dispatched to 730 Newport for a medical assist call. Upon arrival they found the victim, Lottie Flowers, 71 years old in the living room of the home with multiple stab wounds. Mrs. Flowers was transported to the hospital where she later died. Mrs. Flowers lived in the house with her husband, son and grandson. She was very well known and loved by all who knew her.
Again if you remember anything about any of these cases please contact CrimeStoppers. Remember that even though the news cycle goes on the suffering of the families do not. Any help is appreciated.
More From Rockford's New Country Q98.5