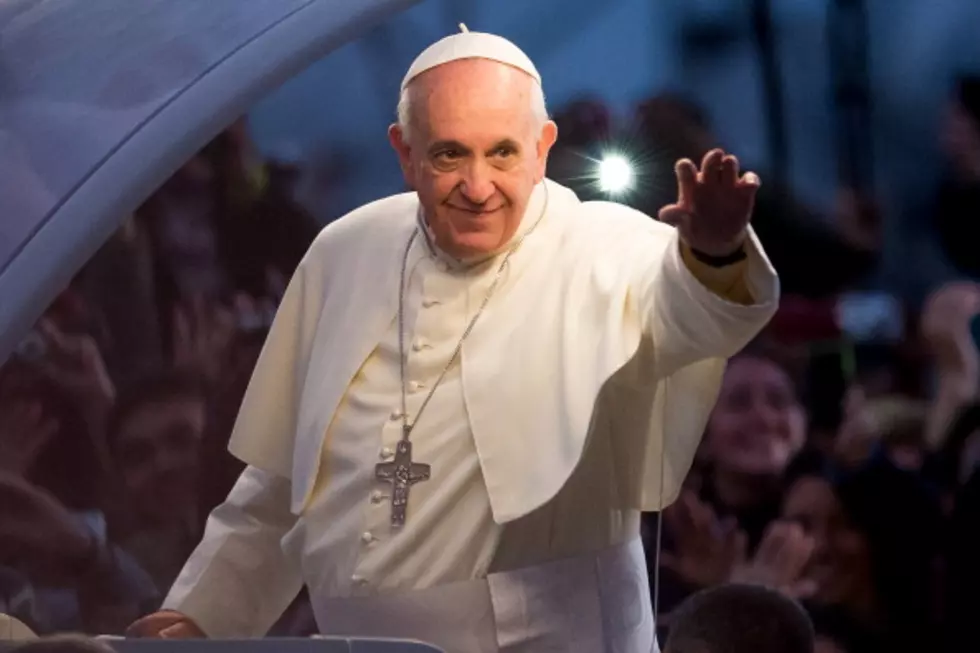 Buda Mendes /Getty Images
So, is the Pope a Cubs fan? Yes! We have the proof.
His holiness now owns a blue Chicago Cubs hat. This will go great with his papal white skull cap.
On Tuesday, Chicago Archbishop Blase Cupich traveled to the Vatican gave Pope Francis a Cubs cap and a signed baseball. Cupich tweeted "News of the @Cubs win reached all the way to the #Vatican! @Pontifex can now celebrate with us and he asks for our prayers!"
Don't get too excited, we don't think the Pope will be saying mass anytime soon in his customized Cubs papal regalia, but if he did, it might look like this.
With the Pope on your side, we can only assume that God is also on our side. I can only imagine that we can expect the Cubs to win the World Series title for the next ten years in a row.
More From Rockford's New Country Q98.5