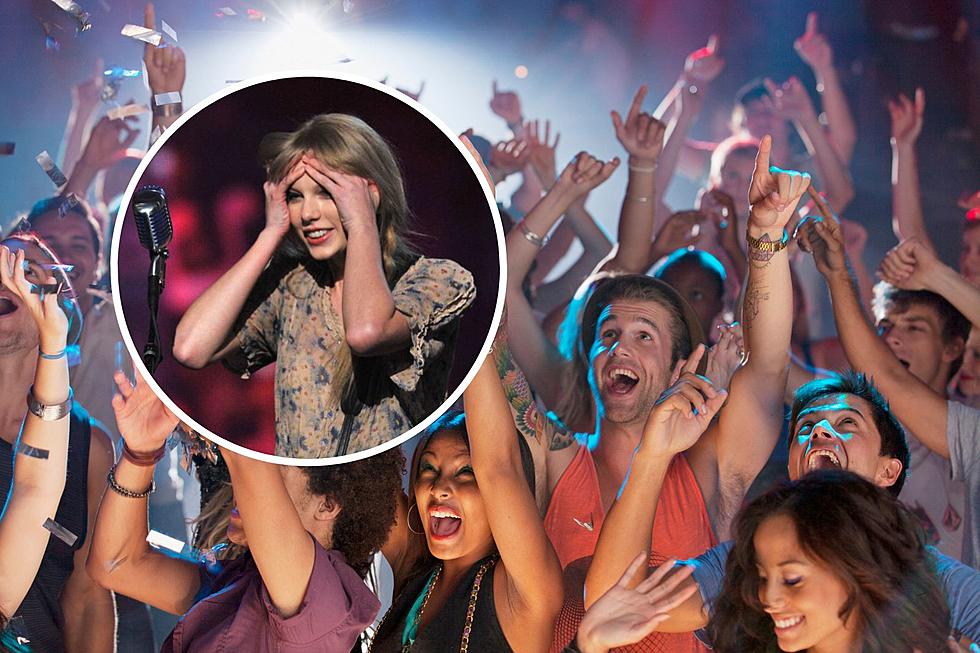 Illinois Taylor Swift Fans Are Wearing WHAT to Soldier Field?
Getty Images, Canva
Hardcore Taylor Swift fans are going to great, (and slightly disturbing), lengths to make sure they don't miss a minute of the shows at Soldier Field this weekend.
How Far Are You Willing to Go For Your Favorite Celebrity?
I'll be the first to admit that I have a tendency to take my love for celebrities a little too far. When I was in high school I LOVED Leonardo Dicaprio and covered my entire room with pictures of him. I don't even want to tell you how many times I watched 'Titanic' in the theaters or was jokingly called "Mrs. Dicaprio" by my friends.
As I grew older, my obsessive fan tendencies switched to Keith Urban. To this day I still LOVE that man, but I would NEVER, EVER wear DIAPERS for him. Please allow me to explain...
Why Are Fans Wearing Diapers to Taylor Swift Shows?
I read an article last night from NBC Chicago about what fans are doing at Taylor Swift shows that left me shaking my head.
The article included this TikTok video that sums up what I'm assuming many Taylor Swift fans are considering ahead of the shows happening at Soldier Field this weekend...
Friends, am I just too old and boring, or do I just not love Taylor Swift enough to consider peeing in diapers as opposed to running to the bathroom during a concert?
I totally agree that Taylor Swift's Eras Tour is a REALLY big deal and that a lot of money was spent to score tickets to these shows, but peeing in a diaper is way too hard-core, even for me. 
Wearing a diaper simply for protection in case you pee yourself from excitement?  Now, that's something I can get behind.
If you're going to see Taylor Swift at Soldier Field this weekend, please send us pics from the show on the app so we can live vicariously through you...sans diapers.
LOOK: 50 songs you won't believe are turning 50 this year
The Best Country Singer From Every State
Some states, like Oklahoma and Texas, are loaded with famous country singers. Others, like Nevada and Maine, are still looking for a real breakthrough artist. See the best and most successful country music artist from all 50 states, starting with
Hank Williams
and Alabama.
More From Rockford's New Country Q98.5