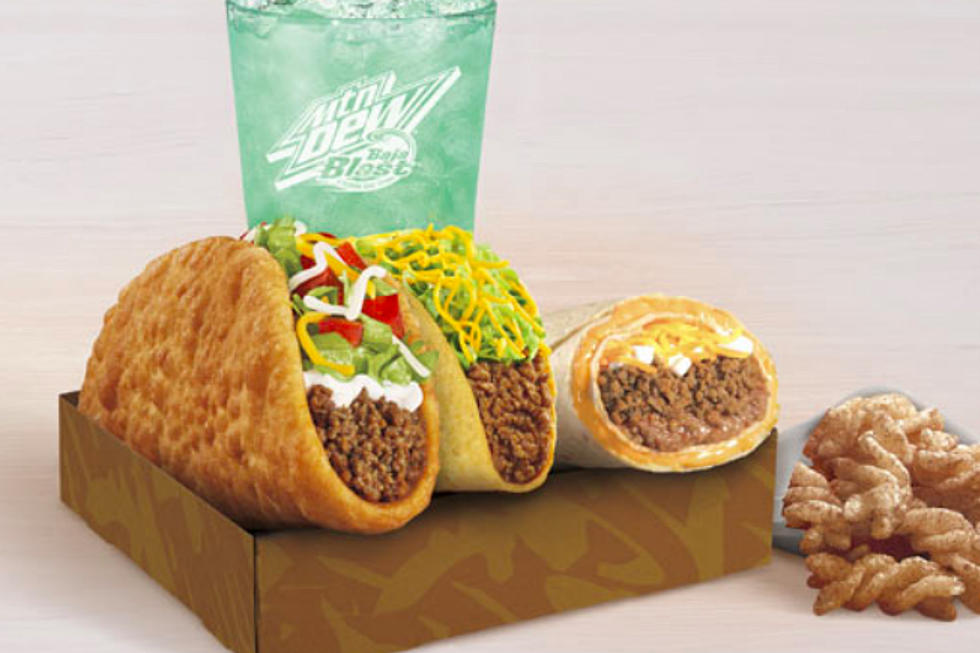 Taco Bell is Giving a Free Chalupa Cravings Box to Everyone Today
Taco Bell
Back in 2006, a billboard in Rockford celebrated Taco Bell being the forest city's favorite Mexican restaurant. (Here's the proof.) Fast forward to 2020 and the list of favorite doesn't mention Taco Bell, not that there's anything wrong with TB. There are a dozen authentic Mexican restaurant suggestions from readers that you can find here.
But, if you're like me and do enjoy Taco Bell from time-to-time you'll be happy to know they're picking up your lunch (or dinner) tab today. There aren't a lot of hoops to jump through but it will take a minute or two of your day but totally worth it. In fact, if you haven't already done this you're missing out. You need to download Taco Bell's mobile app for this delectable freebie. Download it, sign up, and boom - you're on you're way to a free Chalupa Cravings Box. You will need to order this freebie through the app and grab it through the drive-thru. The $5 Chalupa Cravings Box comes with a Chalupa Supreme, Beefy 5-Layer Burrito, Crunchy Taco, Cinnamon Twists, and a medium soft drink.
By the way, you should check out other restaurants' mobile apps because they're full of deals and freebies. McDonald's, for instance, has something free (or deeply discounted) every day of the week. And, if you're down for more free stuff, great music, and Rockford-area news that isn't full of doom and gloom, you should download Q98.5's mobile app.
---
JB Love is ½ of  Q98.5's Lil Zim & JB In The Morning, weekday mornings from 5:00 a.m. to 10 a.m. Follow him on Twitter, Instagram.
---
KEEP READING: 50 activities to keep kids busy this summer
More From Rockford's New Country Q98.5