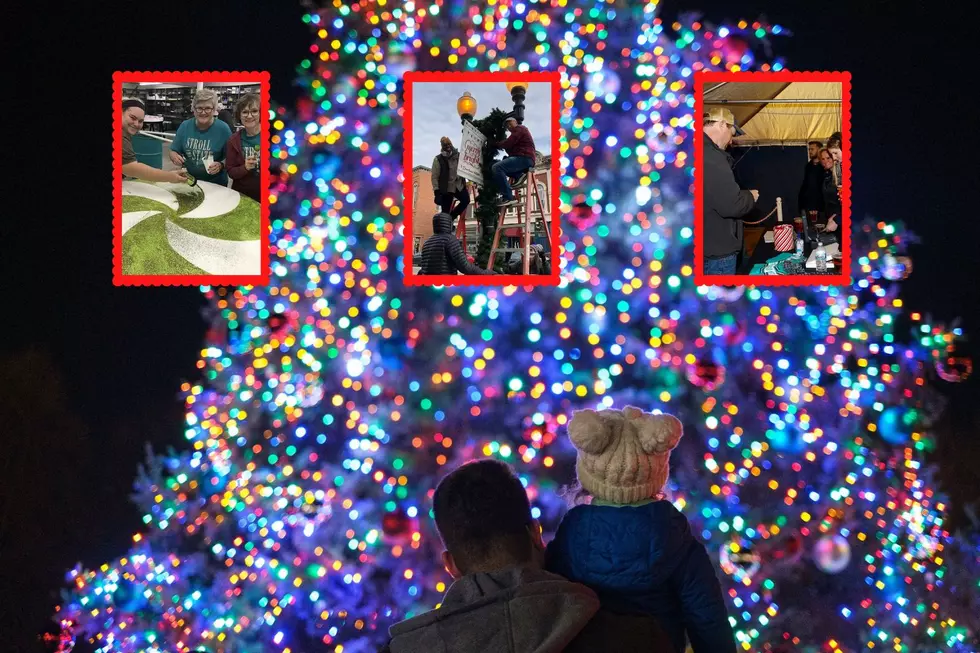 One of Illinois' Premiere Holiday Events Needs Volunteers to Help Pull Off the Magic
Stroll On State via Facebook, Canva
Need another sign that the holiday season is almost here? Preparations for Rockford's beloved, annual Stroll On State celebration are already underway, and they need our help!
10 Years of Strollin'
In case you didn't know, 2022 will mark Stroll On State's '10 Years of Stroll'!
Is that fact as wild to you as it is to me?
It seems like it was only a year or so ago that we first got to witness for the first time a magnificent tree getting lit in all its Christmas glory while drinking hot chocolate, enjoying live music, and visiting Santa in Downtown Rockford, but here we are 10 years later!
I think we can all agree that Rockford's Stroll On State gets bigger and better every year, and 2022's 10th-anniversary celebration will definitely be one you won't want to miss! A massive party though takes a lot of preparation, and our help is needed more than ever this year!
Stroll On State Needs Santa's Workshop Volunteers
Stroll on State's Santa's Workshop is open every Tuesday night (6 to 9 p.m.) and Saturday morning (8 a.m. until Noon) through November 26 at 310 S Winnebago Street, and it needs A LOT of volunteers to help create new displays and maintain/revitalize old ones.
It doesn't matter if you're artistic and experienced or just hard-working and eager, Santa's Workshop has a job for you and will gladly take your help! Volunteer sign-up is available here, and almost all of the shifts have many open spots to fill!
More Stroll On State Volunteer Opportunities
Besides helping create beautiful outdoor displays, Stroll On State also always needs;
People to help decorate the streets of Downtown Rockford BEFORE the big event
Thousands of volunteers to help DURING the event,
People to help take all the decorations down in January AFTER the holiday season is over.
One More Way You Can Help
Do you know who this sweet baby is? Stroll On State really needs to find them for one very sweet reason...
Need more Christmas fun? We're happy to deliver...
28 Illinois Elf On The Shelf Ideas You Should Totally Steal
Elves have been busy the last couple weeks and now ere in the home stretch to Christmas. Is your creativity stretched to its limit? These ideas will help.
Snowman's Reindeer Farm, in Canton, Illinois, is Full of Christmas Magic
Snowman's Reindeer Farm is a prime spot to experience the magic of Christmas in Illinois.
More From Rockford's New Country Q98.5