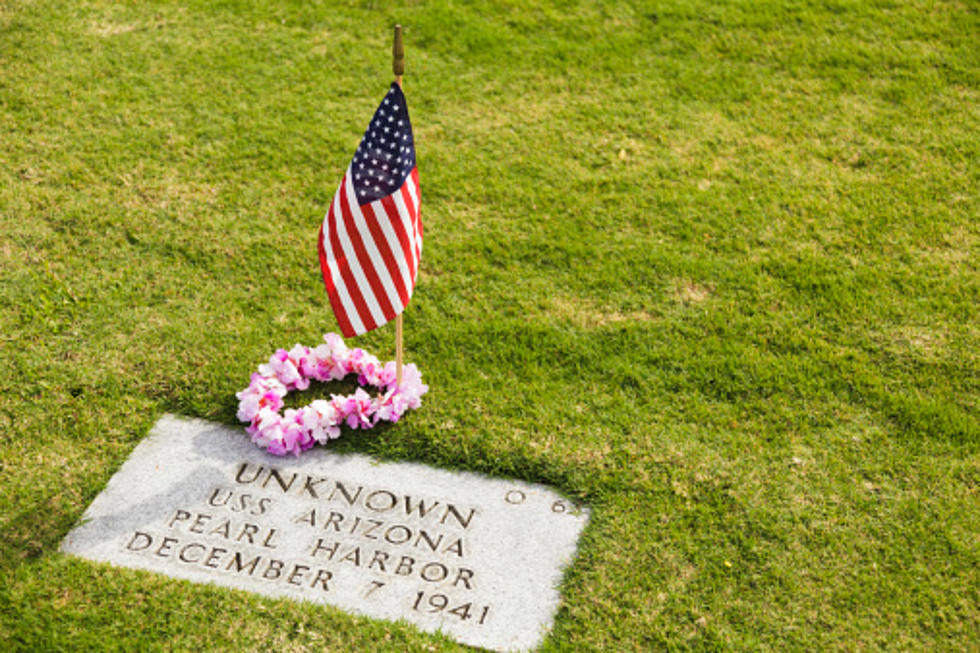 Sailor Killed In Pearl Harbor Attack Identified As St. Charles Man
Getty Images
Leslie Delles, of St. Charles, was 21 years old when he was killed during the attack on Pearl Harbor on December 7, 1941.
Nearly 80 years later, Delles' remains have been identified by the use of DNA technology, and in October of this year, he'll receive a formal burial in California, according to the Chicago Sun-Times.
At the time of the Japanese attack on Pearl Harbor, Delles was an Electrician's Mate 3rd Class aboard the USS Oklahoma. In doing a little research on the USS Oklahoma, I found out that the ship was hit by multiple torpedoes, causing it to capsize, resulting in the deaths of 429 crew members.
Given the scope of the attack and and the number of casualties, almost 400 of the crewmen who were killed were gathered up and buried in Hawaii--without having been identified. The same thing happened with almost 2000 others who also lost their lives on December 7th.
Three years later, officials from the American Graves Registration Service exhumed the remains of the fallen personnel and transported them to the Central Identification Laboratory at Schofield Barracks, where medical examiners attempted to identify the servicemen.

It wasn't until 2015, when Delles' remains were exhumed again and deemed "recoverable" by the Defense POW/MIA Accounting Agency (DPAA), that the St. Charles man was identified through DNA sampling and anthropological records.
The story of Leslie Delles finally being identified after all these years also revealed that he had enlisted in the U.S. Navy with his twin brother Lester. The Chicago Sun-Times reports that the two brothers ended up being shipmates on the USS Oklahoma, where they both might have died had Lester not been sent to San Diego a few days before the attack for specialized training.
LOOK: 100 years of American military history
More From Rockford's New Country Q98.5