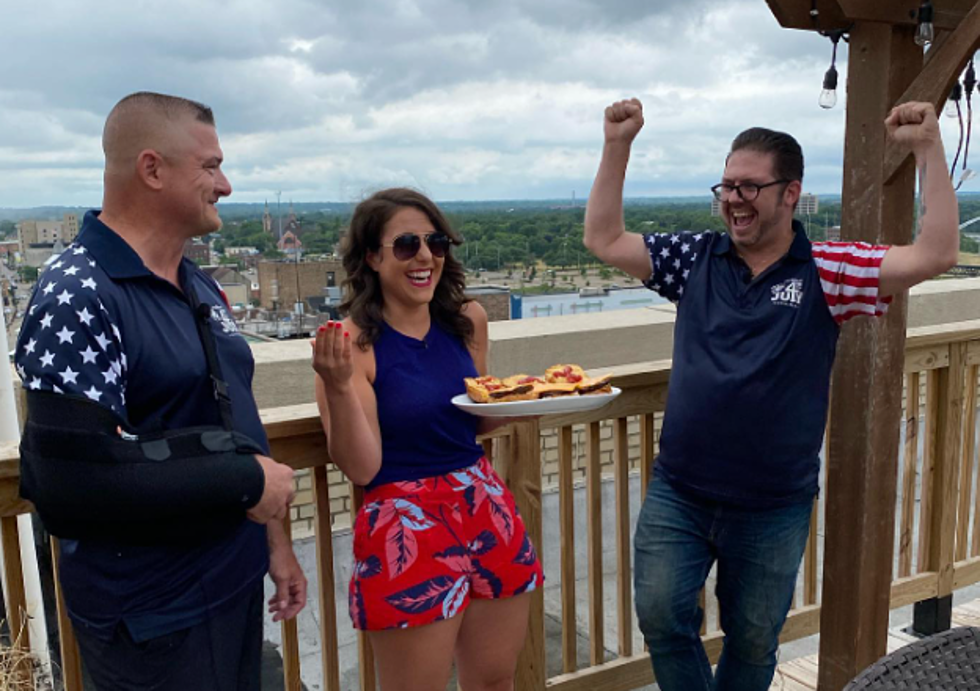 Rockford Lifestyle TV Show Makes a BIG Move
TSM
2021 might not be perfect in every single way, but it's for sure earning it's title as 'way better than last year,' and that's especially true for me. 
Let's go back, when 2020 started, the team at Good Day Stateline thought man this is going to be a great year. We're on the second season of our show, we have a lot of new fans, things are glorious.
Then we had some almost instant staff changes and were getting ready for a really fun basketball themed show the week of March 13 and bam! you know what happened next... pandemic.
We went from shooting hour long super fun shows to half an hour shows in my living room via Zoom.
If you haven't caught on yet, I'm a big part of the 'team' at GDS. When I'm not on ZOK, that's where you'll find me.
Currently we're on Sunday mornings at 9 a.m. on WTVO, but starting on September 13, we're making a big move and headed back to those half an hour shows, but for the best reason - we're moving to weekday afternoons at 5:30 p.m. on FOX39.
Will I still be here on 97ZOK, absolutely.
As long as you're still listening, I'll still be here.
But you know, if you're home watching TV at 5:30, get ready to make sure that TV is set to FOX39.
We're so excited to bring you even more local fun with giveaways each week, a chance for you to be a part of the show every Thursday plus you know that 5:30 p.m. means even more cocktail fun, especially on Fridays.
Check us out on Facebook, Instagram and Twitter to follow along as we get ready to go daily.
Catch Midday Michelle on 97 ZOK from 10 a.m. to 3 p.m. Follow her on Twitter, Instagram, and Facebook.
10 Reasons Why Rockford Pizza Is The Best Pizza
LOOK: The Most Famous Actor Born Every Year
More From Rockford's New Country Q98.5