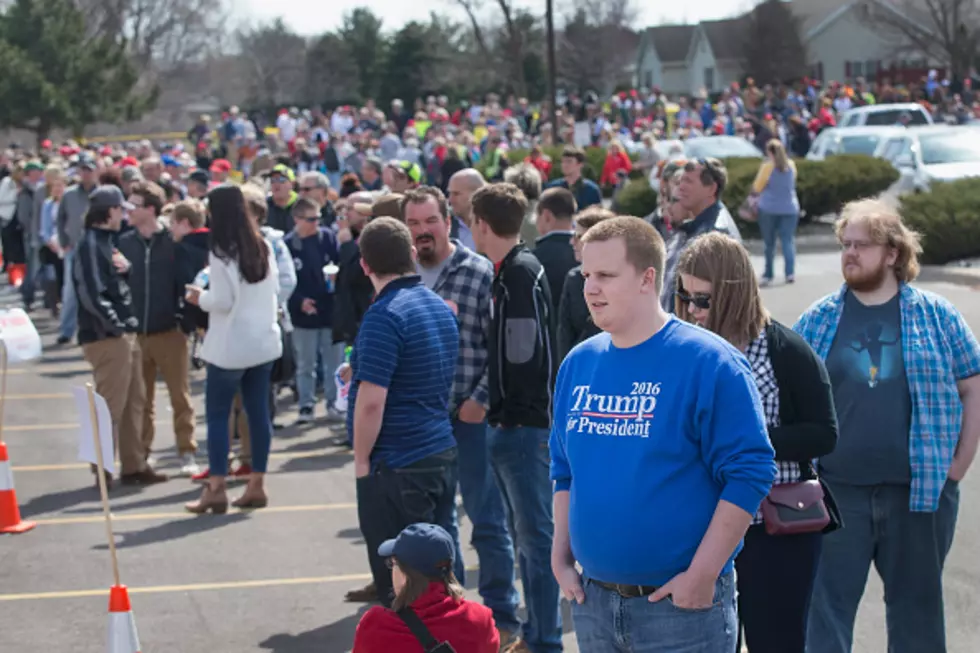 Punches and Pepper Spray fly at Janesville Trump Rally [Video]
Scott Olson / Getty Images
On Tuesday, tempers once again flared up between protestors and Donald Trump supporters as the Presidential candidate took his campaign to Janesville.
In a  video posted on YouTube from the highly contentious rally on Tuesday appears to show an anti-Trump protester punching a Trump supporter. Then, it appears as if the individual who was punched sprays a substance, which appears to be pepper spray, in the face of the anti-trump protester. She then turns and walks away.
"She's Feelin' The Bern."
..... a reference to the Bernie Sanders campaign.
Needless to say, tempers are at a fever pitch in this election cycle. Voters in Wisconsin will get the opportunity to weigh in as Wisconsin will hold it's primary election on Tuesday April 5th.