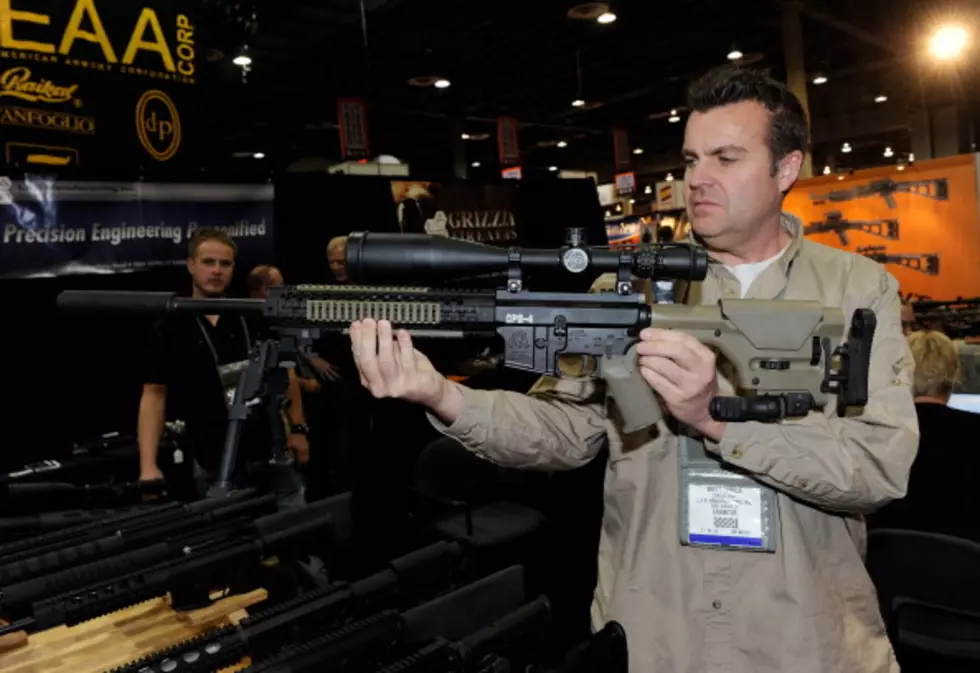 Proposed Law Would Allow Illinois Gun Owners to Use Silencers
Ethan Miller/Getty Images
A bill filed in the Illinois state legislature would allow hunters and other gun owners to use silencers.
The Belleville News-Democrat is reporting that the proposed law would lift a restriction prohibiting the use of silencer for those who have a valid (FOID) firearm owner's identification card.
The bill's is sponsored by Democrat Rep. Brandon Phelps from Harrisburg.  Phelps says gun owners want silencers to avoid hearing loss. Phelps acknowledges not everyone is going to support the use of the noise-reducing devices.
According to Phelps. 39 states allow gun owners to possess silencers, also known as suppressors. Of those states, 35 allow their use while hunting. Illinois prohibits even the possession of silencers.
"We're just trying to move Illinois into the 21st century, like we did with concealed-carry," said Phelps, who was the top proponent of Illinois' concealed-carry law.
Rockford Register Sta
r
reports that Mark Walsh of the Illinois Council Against Handgun Violence says about 1,000 die annually in this state from gunshots and allowing silencers "is a bad policy."