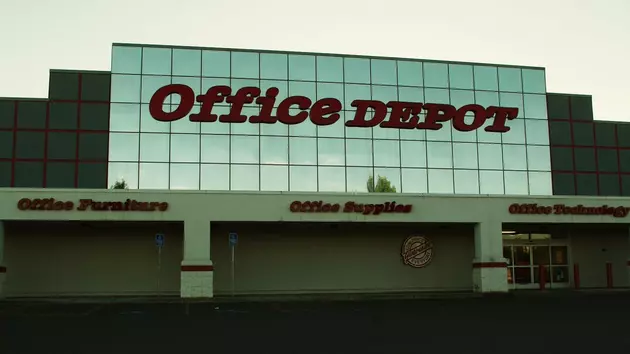 Office Depot Might Owe You Up To $300
Twitter @i_am_JG
If you had your computer repaired at an Office Depot you might be owed some money. 
A report from the FTC states that Office Depot had been scamming people into getting a computer repair when they didn't really need one.
Customers who took their computers in for a free "PC Health Check" at Office Depot or OfficeMax stores between 2009 and November 2016 were told their computers had malware symptoms or infections — but that wasn't true. The FTC says Office Depot and OfficeMax ran PC Health Check, a diagnostic scan program created and licensed by Support.com, that tricked those consumers into thinking their computers had symptoms of malware or actual "infections," even though the scan hadn't found any such issues. Many consumers who got false scan results bought computer diagnostic and repair services from Office Depot and OfficeMax that cost up to $300. Suppport.com completed the services and got a cut of each purchase.
Office Depot has been fined $25 million and Support.com has been fined $10 million for their roles in the scam.
No word yet on how to get your money back. Check in with the FTC for updates.
More From Rockford's New Country Q98.5