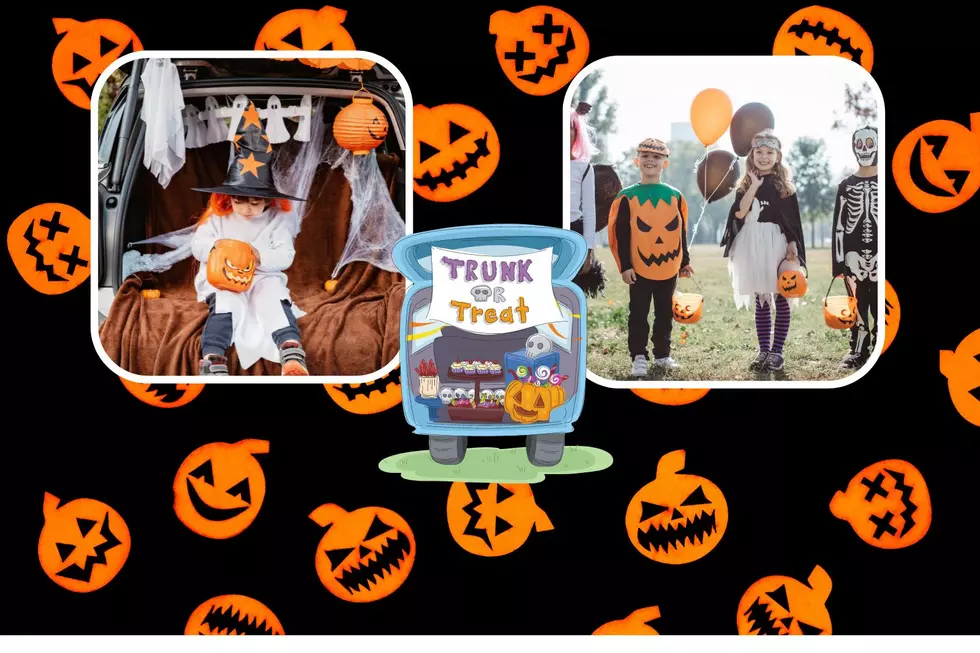 2022 List of Free Trunk or Treats In Northern Illinois and Southern Wisconsin
Canva
The Halloween season is finally here, and if you don't have your kids' costumes ready to roll yet, get on it, because a whole bunch of free trunk-or-treating fun begins this weekend in the Stateline area!
Get the Biggest Bang For Your Costume Bucks
I have always loved Halloween, and in my younger years, I used to spend WAY too much putting together an awesome costume and Halloween party each year. Now that I'm older and have young kids, I realize the true key to winning Halloween is finding as many places and/or reasons to wear your Halloween costumes, aka, getting the most bang for your costume bucks!
2022 Halloween Events in the Stateline Area
If hitting up and enjoying every event the Rockford area has to offer this month is your ultimate 2022 Halloween game plan, Stateline Kids is always a great resource to go to.  Their website is FULL of family-friendly Halloween ideas including events, pumpkin patches and apple orchards to visit, wagon rides and hay rides to go on, trick-or-treating times, haunted houses, and so MUCH more. Stateline Kids also has a massive list of the trunk or treats happening over the next few weeks in both Northern Illinois and Southern Wisconsin, but let's zero in on some that I know, or have heard, are big crowd pleasers so you can plan your schedule accordingly...
2022 Guide to FREE Trunk-Or-Treating Fun in Northern Illinois & Southern Wisconsin
Not sure what to dress up as this Halloween or what kind of pumpkin design to carve? Here's some inspiration for you...
20 Halloween Costumes That Scream Yup, I'm From Illinois
Peep These Sweet Pumpkins! Rockford Showing Off Their Carving Skills
We asked to see what people are creating this Halloween and boy did we get to see some mighty fine pumpkin work. Take a look at some of our favorites.
More From Rockford's New Country Q98.5