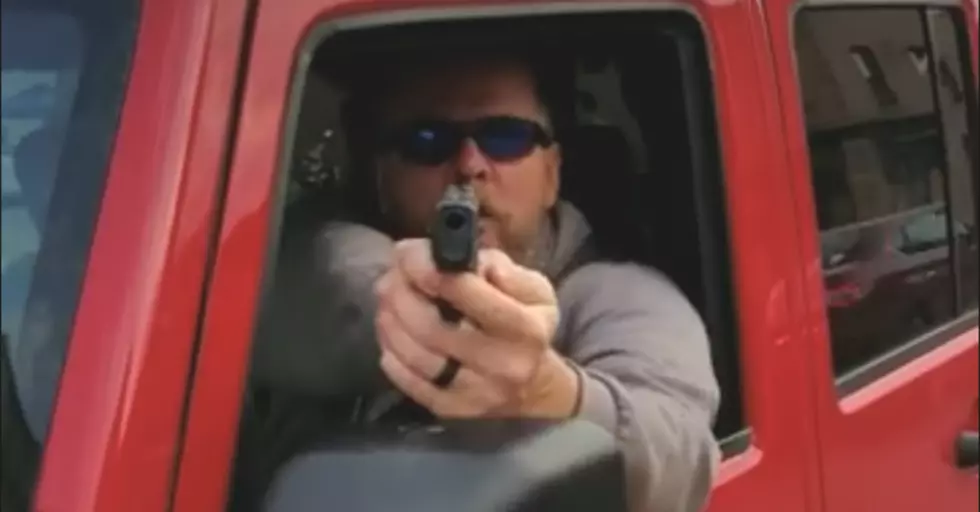 Man Pulls Gun On Unarmed Driver In Road Rage Incident Near 173 [WATCH]
Bart Surroz via Facebook
Illinois police arrested and charged Brian Schimian (41) of Richmond, Illinois after he pulled out a gun and pointed in the face of Bart Surroz, also of Richmond. According to Bart's Facebook, Schimian had repeatedly honked at yelled in him while stopped on Highway 12. Bart assumed he had hit something or Brian was trying to alert him that I'm dragging something behind his car. The incident took place on Hwy 12, just south of Hwy 173.
I had no idea he was upset and angry with me. I don't even know why! He was just behind me holding on the horn so I got out in dead stop traffic trying to figure out what the heck is going on.
Here is the incident from Bart's phone.
Here's a look from Brian's dashcam.
After an investigation by Richmond Police Department and McHenry County State's Attorney's Office, Brian Schimian was arrested and charged with disorderly conduct and reckless driving.
More From Rockford's New Country Q98.5