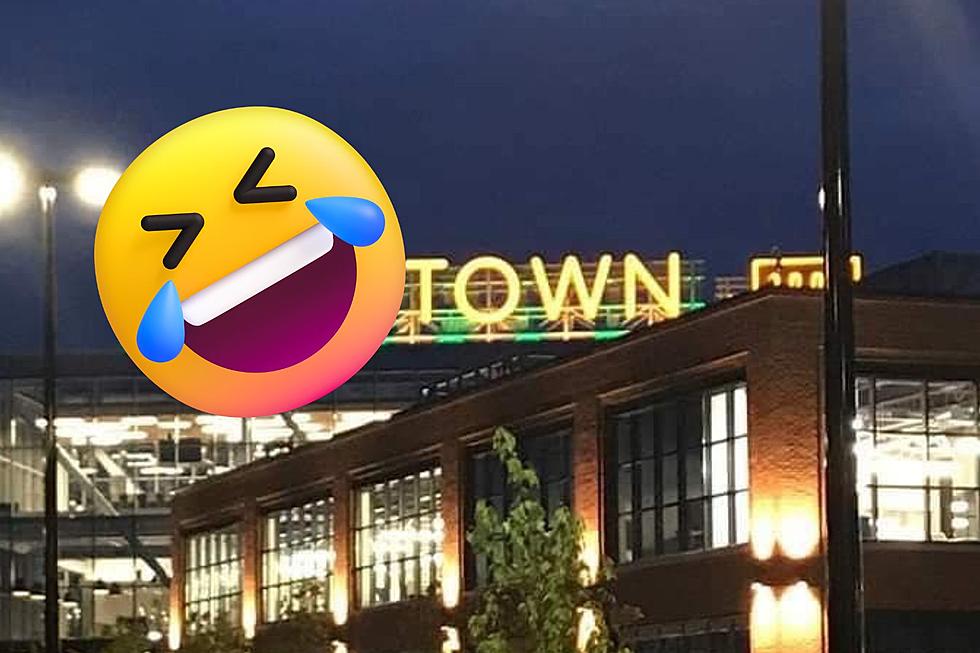 HILARIOUS: Did Lambeau Field Just Turn Into the World's Largest Strip Club?
Ryan Ruebl via Facebook, Canva
The 'Title Town' sign outside Lambeau Field in Green Bay, Wisconsin experienced a pretty hilarious technical problem, and no one seemed to be in a real rush to fix it. LOL!
NSFW Problem at Lambeau Field
Giving people in Wisconsin a hard time seems to be a favorite pastime for many Illinoisans, especially when these Illinoisians are die-hard Chicago Bears fans. Sure, the hatred Bears fans feel for the Green Bay Packers might stem from a healthy dose of subconscious jealousy, but sometimes the ribbing is impossible to ignore.
This morning I saw this post come across my Facebook news feed, and it literally made me laugh out loud...
Hopefully, you caught the blaring problem in that photo above and didn't get in trouble at work for looking at it. Is Lambeau Field trying to attract an entirely different crowd now that Aaron Rodgers has left? LOL!
As with most things in life, the comments from other people are really what makes this photo even greater.
If you're currently thinking, "There's no way Green Bay would leave the sign like that, it has to be fake", you're wrong. Several people are confirming it's 100 percent real and was the result of some faulty wiring that took time to fix.
Now let's get to my favorite part, the reactions from other people...
No longer accurate.... he went to NY!

 

I figured out how we plan to attract free agents to Green Bay.

 

At Lambeauner Field!

 

Is it possible to be even more fond of Green Bay?

 

any info on where to sign up is greatly appreciated.

 

I'd make the pro-bowl!

 

The problem is it's all man titties.
Have you got any funny comments you'd like to ad? Send us an app message! LOL!
25 Fan Reactions To Packers Coach Wanting Changes to 'The Wave' and "Go Pack, Go!"
LOOK: These Are the Richest NFL players
To uncover the richest NFL players,
Stacker
consulted
Celebrity Net Worth
and ranked them by their 2022 net worth, calculated using a proprietary formula.
More From Rockford's New Country Q98.5