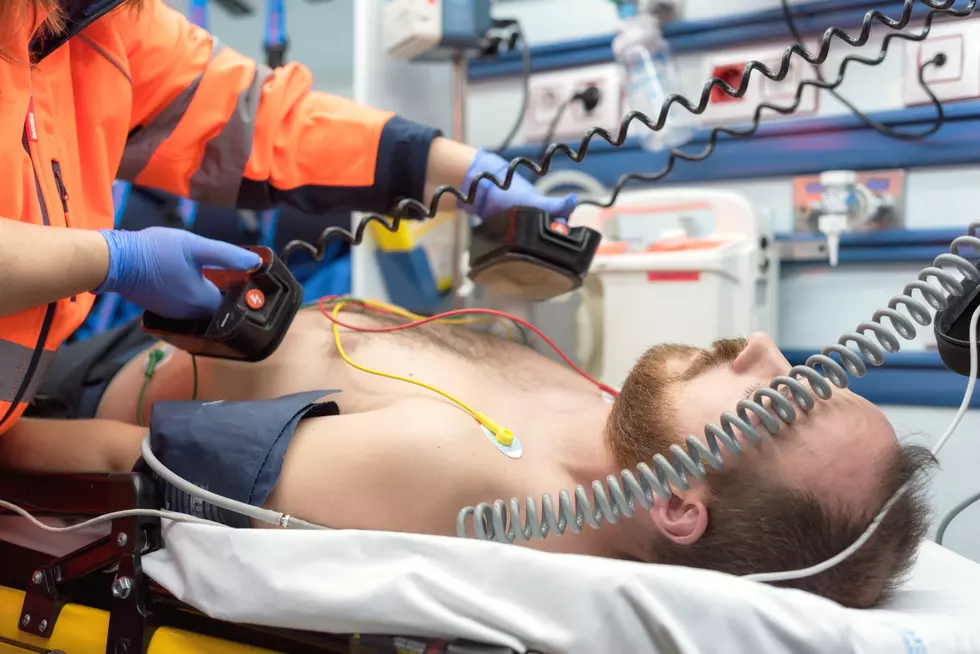 Jolt From Hitting Pothole Saves Midwestern Man's Life
Getty Images/iStockphoto
We now know the name of the only human being that loves potholes. And it's not someone who owns a rim repair shop.
Paramedics we're rushing a 59-year-old Nebraska man to the hospital with a very rapid heartbeat. At more than 200 beats per minute, he'd reached a very dangerous level.
In transit, the ambulance hit a deep pothole, and that jolt brought his heartbeat back down to normal. You'll love what the doctor in the video below had to say about what happened in that ambulance.
"One way to treat that is with an electrical shock. Classically, you'll see it on television. The paddles... Clear... And a big jolt. Turns out, you can do that with a pothole."
More From Rockford's New Country Q98.5