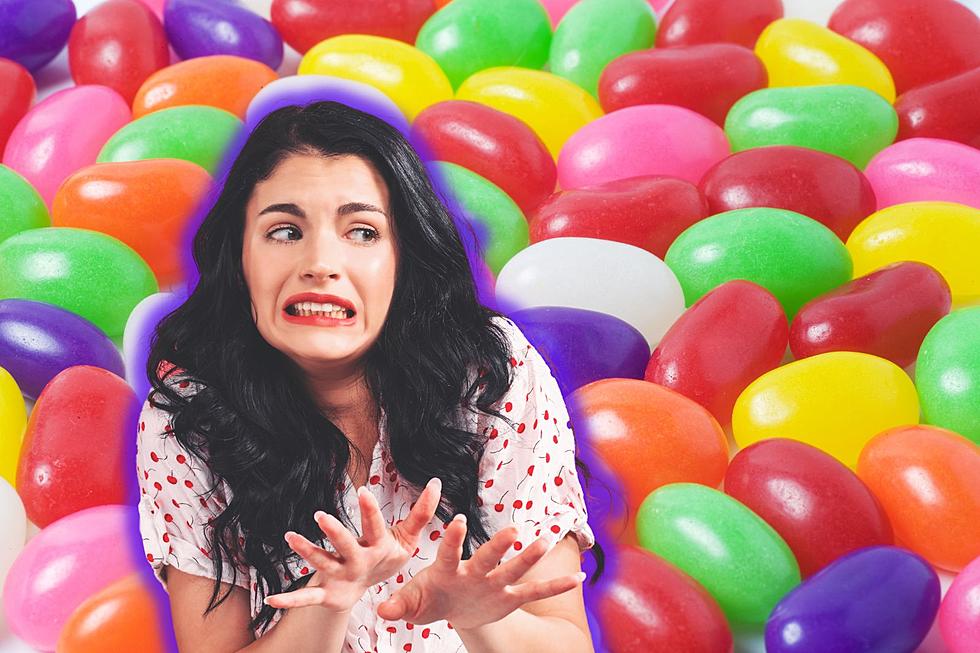 Ew, Illinois' Favorite Jelly Bean Does Not Sound Tasty At All
Canva
If you're a big fan of Jelly Beans, I can't be your friend.
I have never said to myself, "Yeah, I am craving Jelly Beans right now."
After playing Beanboozled with my friends at school, I never understood why we would torture ourselves with booger and dead fish-flavored Jelly Beans.
Like... who even thought that game was a good idea?!
Honestly, my favorite candy is a Caramello.  It's simple, silky, delicious, and the perfect mix of chocolate and caramel.  Change my mind!!!
Anyway, I found out what America's overall favorite Jelly Bean is and I'm not too excited about it.  It's Buttered Popcorn.  I can smell it right now and the face I'm making isn't pleasant. EW.
What's even worse is Illinois' most popular Jelly Bean, according to Candystore.
CHOCOLATE? C'MON NOW.
Why couldn't we get watermelon or blueberry?  Ya know... normal fruity flavors!
Chocolate is actually the least favorite amongst all the states and got beat out by cinnamon, coffee, and coconut.  That doesn't stop chocolate lovers, though!
"Chocaholics agree that chocolate flavored jelly beans are just as good as a bar—maybe even better!" [Candystore]
Wisconsin has the right idea - their top pick is watermelon.  Yum, that's one of the better tasting ones, in my opinion.
Related: Is This Really Illinois' Favorite Type Of Chip? It's So Basic!
I think the Beanboozled game just ruined my entire Jelly Bean experience and I probably will never be able to eat another one in my lifetime.  Do you have a love for Jelly Beans? Tell me which ones are your fave!
Rockford's Nasty Jelly Bean Line Up
PICTURES INSIDE DYING BLOOMINGTON MALL IN ILLINOIS
More From Rockford's New Country Q98.5