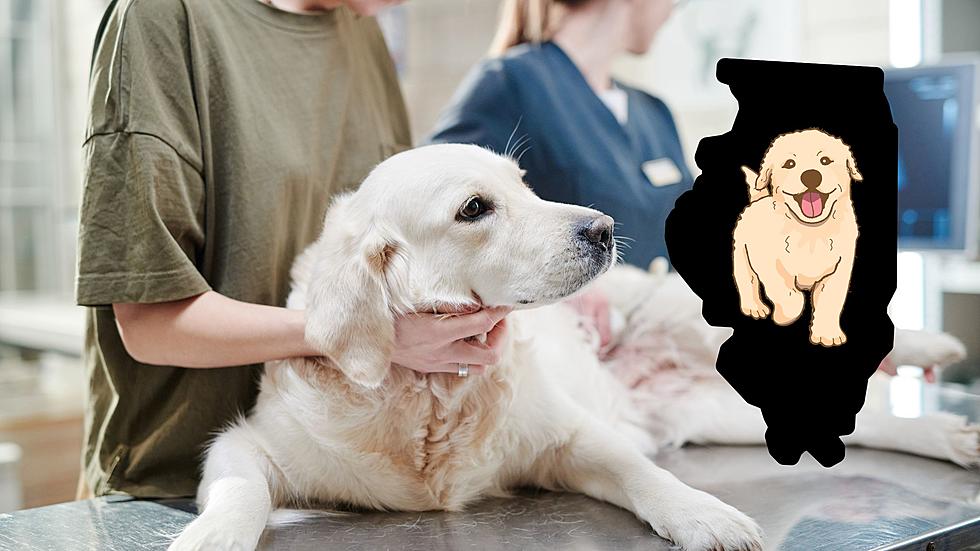 There is a sickness impacting dogs in Illinois right now
Canva.com
Pay extra attention to your dog over the holidays here in the Land of Lincoln, there are reports of a mysterious illness that is impacting dogs in Illinois and 9 other states across the country. Here are the details...
According to NBC Chicago, dogs in Illinois are getting sick with a mysterious respiratory illness, and if you notice your dog having symptoms you need to take them to the vet immediately. In the article on NBC Chicago, they say...
"The pneumonia-like illness, TODAY reported, starts as a cough and gradually worsens, with the illness also being resistant to antibiotics. According to officials, dogs are most likely to contract the illness by coming into contact with other dogs, with places such as dog parks, kennels and groomers posing a larger risk...In addition to coughing, sneezing, discharge from the eyes or nose, trouble breathing and fatigue have also been observed, according to the Oregon Department of Agriculture. "
The article goes on to mention how dogs in Illinois, Oregon, Colorado, New Hampshire, Indiana, Washington, Idaho, California, Georgia, and Florida are all being impacted, which means whatever illness this is it has spread across the country and isn't just localized to a part of the US. For more details on this mystery illness affecting dogs this fall, click here!
The article mentions you can keep your dog safe by keeping your dog away from other dogs, which may impact how you travel this holiday season. You may not want to leave your dog at a kennel around other dogs, or you may not want your guests bringing their dogs to your house.
WOOF: These are the most popular dog breeds in America
Gallery Credit: Sabienna Bowman
More From Rockford's New Country Q98.5