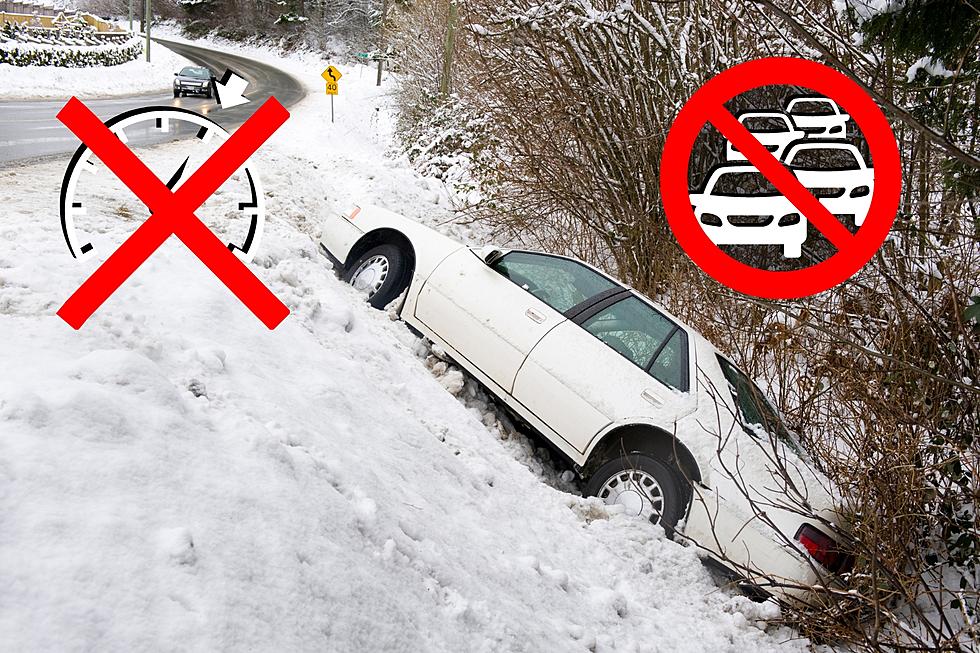 5 Dangerous Habits To Avoid When Illinois Roads Are Covered With Snow
Canva
Driving in snowy conditions can be extremely dangerous and requires extra caution and preparation. Here are some things you should not do while driving in the snow.
First and foremost, do not rush. It's important to give yourself plenty of time to reach your destination when driving in the snow. The snow can reduce visibility and make the roads slick, so you'll want to take it slow and steady. If you're running late, it's better to arrive safely than to put yourself and others in danger by rushing.
No sudden movements.
Another thing to avoid is sudden movements. This includes sudden acceleration, sudden braking, and sudden turns. These movements can cause your vehicle to lose traction and slip on the snow, potentially causing an accident.
See More: One or Two-Inch Snowfall Can Create Havoc on Illinois Roads
Instead, make gradual movements and give yourself plenty of space between your vehicle and others on the road.
Stop following too closely.
It's also important not to follow other vehicles too closely. This is especially true if the vehicle in front of you is larger, such as a truck or bus. These vehicles often have large blind spots and can kick up a lot of snow and slush, reducing your visibility even further.
By giving yourself plenty of space, you'll be able to react to any sudden changes in traffic without putting yourself or others in danger.
Keep your foot on the gas.
One of the most important things to avoid while driving in the snow is using cruise control. While cruise control can be convenient in normal driving conditions, it can be dangerous in the snow. This is because cruise control can cause your vehicle to accelerate and lose traction, potentially causing an accident. Keep your foot on the gas pedal and be prepared to slow down or stop if necessary.
What do you do if you start to lose control of your vehicle?
Finally, it's important not to panic if your vehicle starts to slide or spin out of control. Instead, stay calm and turn into the slide. This means turning your front wheels in the direction of the slide, which will help you regain control of your vehicle. It's also important to avoid slamming on the brakes, as this can cause your vehicle to skid even further.
Illinois Residents Will Use Anything and Everything to Claim DIBS on a Parking Spot
There aren't rules for the items Illinoisans will use to call dibs on a parking spot they shoveled and salted after a big snow system has passed over.
10 of the Best Road Trips to Take When You Need to Escape Illinois This Winter
More From Rockford's New Country Q98.5